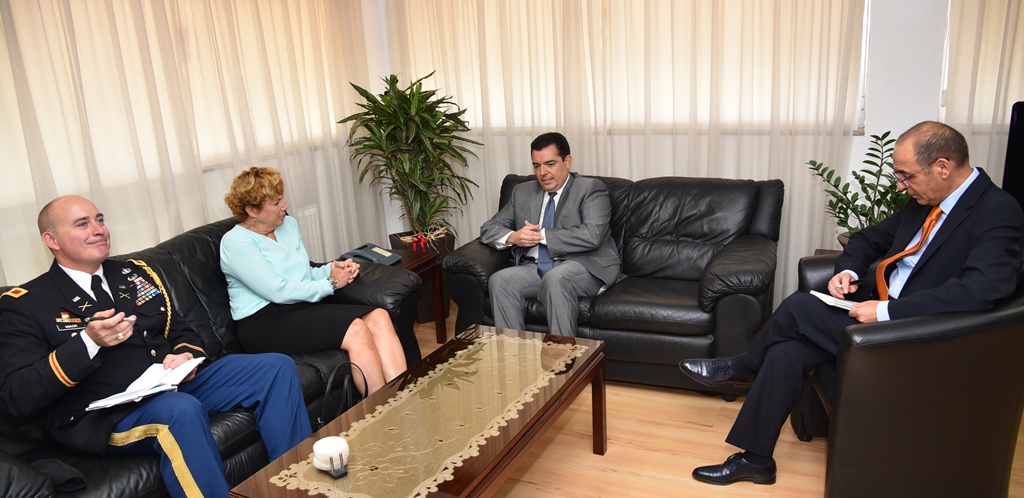 Defence Minister Christoforos Fokaidis today had a ceremonial meeting with US Ambassador, Kathleen Ann Doherty, accompanied by Colonel Andrew Mack, the new Defence Follower.
During the meeting, bilateral relations and cooperation between the two countries on defense and security issues, the security situation in the wider region of the Eastern Mediterranean and the prospect of cooperation between the two countries in new areas were discussed.
The Minister of Defense noted that Cyprus-US relations are continually on an improved course and confirmed the common belief and desire to further expand them.
The Minister of Defence wished the new Defence Follower every success in the work he has undertaken./IBNA
Photo: pio.gov.cy