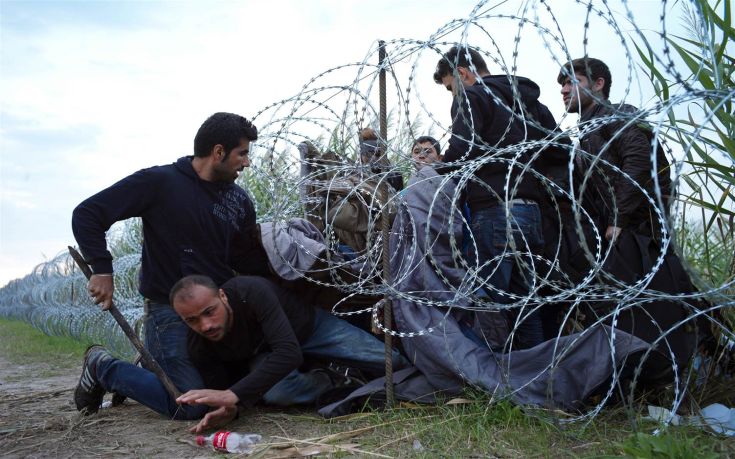 Twenty members of Cyprus Police departed on Sunday afternoon from Larnaca Airport with a Hellenic Air Force aircraft for Evros, in order to reinforce the Greek Forces and protect and guard the Greek and European borders, following developments in the immigration/refugee problem and the change of Turkey's policy on the matter.
The squad was visited at Larnaca Airport by the Minister of Justice and Public Order, Giorgos Savvidis, who said in his statements:
"This morning the President of the Republic contacted the Prime Minister of Greece. As soon as Greece's need was expressed to President Anastasiades, he immediately gave orders that a force, a platoon of select police officers, be prepared immediately. Within a few hours the squad was prepared and departed by plane to Alexandroupolis to assist in guarding Greece's and Europe's borders.
It was an expected response from Cyprus to this great problem Greece is facing. I felt the need to be here to greet and congratulate the members of the Police, who so eagerly and in such a short time, in just a few hours, have been able to get ready. They are currently taking off to go to the place where their duty is calling. I am really proud of the Police and the opportunity we have been given to help with this difficult task.
Upon receiving the orders from the President of the Republic, I was in constant contact with the Greek Minister of Citizen Protection, Mr. Michalis Chrysochoidis, and we discussed both the Force we would send and their duties. Mr Chrysochoidis, with whom I contacted again shortly, expressed my warm thanks to Greece. I believe that the boys, members of the squad, will stay there for as long as they need to, to do their duty".
Immediately after the departure of the Force, the Minister of Justice and Public Order briefed the President of the Republic, Nicos Anastasiades, and the Greek Minister of Citizen Protection, Michalis Chrysochoidis. Chrysochoidis conveyed his thanks to the Republic of Cyprus and in particular to President Anastasiades for his immediate response and told Mr Savvides that he would visit the Cypriot mission to Evros tomorrow.
Responding to a question about whether such assistance is expected to be sent from EU countries to Cyprus, the Minister of Justice and Public Order said that "we are facing the problem of irregular migration in Cyprus. There has been no escalation of this phenomenon in recent days. Also, our country is facing the biggest problem of all European countries, taking into account the indigenous population. We have a rate of 3.8% of irregular migrants and we hope that we will get the support we expect from all European countries"./ibna