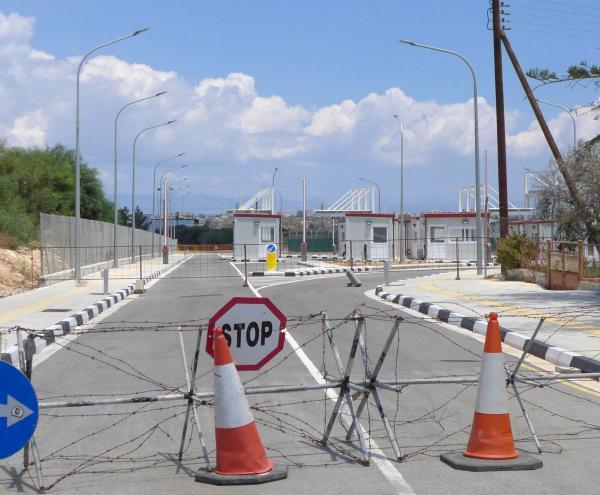 The President of the Republic of Cyprus, Nicos Anastasiades, presided today at the Presidential Palace over a meeting with the scientific advisory group on Covid-19, with the participation of the Co-Chair of the Bicommunal Technical Committee for Health, Leonidas Fylaktou.
After the meeting, in his statements to reporters, Deputy Government Spokesman Panagiotis Sentonas said that "after today's meeting of the scientific team and the inter-ministerial committee under the President of the Republic of Cyprus, the Government took the decision that from June 21 Cypriot citizens and persons residing legally in the Republic of Cyprus will be allowed passage to and from the occupied areas, from all crossing points but Ledra Street, provided that they will present a certificate of molecular examination for COVID-19 disease with a negative indication, valid for at least 72 hours before each crossing.
In addition, the authorities of the Republic of Cyprus will conduct random sampling tests on persons moving through the crossing points.
The decision, of course, may vary depending on the epidemiological data, given that Turkish Cypriots – members of the bi-communal Technical Committee on Health – have announced that flights to and from Turkey, which have been classified as Class A, will be allowed. At the same time, the European Union classifies it as a high-risk country.
It is also noted that the scientific team agreed that the epidemiological and other data presented orally and in writing by the Turkish Cypriot members of the bi-communal Technical Committee on Health regarding the treatment of COVID-19 pandemic do not give a clear picture of the situation, but they raise serious doubts about the manner and capability of epidemiological treatment of the whole situation, in the areas in which the Republic of Cyprus does not exercise effective control".
Responding to a question, Mr Sentonas said there had been contact with the Turkish Cypriot leader's office for information on the government's decision.
In another question, he said that "in the context of the discussion with the scientific team, the issue of the airports was also discussed. As of tomorrow, we are entering the second phase and the discussion focused on the sample tests to be performed on those arriving from countries where it will no longer be necessary to present a certificate for testing for COVID 19, and it was pointed out by all scientists that they should is a percentage that will ensure that we have the right data in front of us.
The Government's goal remains to take all the necessary measures so that the country does not risk the good image it has so far epidemiologically and remain safe.
The list of countries will be updated constantly, the announcement of the updated list is expected and this will be done at regular intervals depending on how the data changes"./ibna