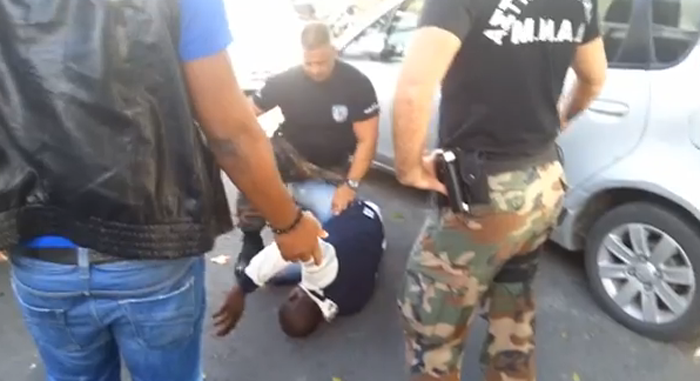 Nicosia, December 10, 2014 / Independent Balkan News Agency
Review Hari Stefanatos
Insidents of citizens' abuse by police in Cyprus, are recorded in the report of the Committee for the Prevention of Torture and Inhuman or Degrading Treatment or Punishment of the Council of Europe (CPT). CPT's delegation that visited Cyprus last year recorded "a number of allegations of physical abuse by police, notably in regard to foreigners".
Allegations of mistreatment relate to events after their arrest, during transport or during interogations in the police station. Complaints mainly refer to slaps, punches and kicks to the head and body.
Complaints on the most part target members of the Foreigners and Immigration Police and the Crime Investigation Department and in some cases the delegation was able to gather medical evidence that supported the claims", the report says.
As for foreign nationals detained under immigration law, there are a number of complaints of physical abuse and verbal abuse of prisoners by custodial staff at the Detention Center for Foreigners.
The report also criticised the detemtion for several days or more in police stations designated as suitable for periods up to 24 hours. It also recommends to strengthen safeguards to prevent abuse "mainly for the right of the persons who are detained by the police to be given the opportunity to meet and talk, in private, with a lawyer from the outset of the deprivation of their freedom".
It also calls on the authorities "to implement a coherent strategy" to combat overcrowding in Nicosia Central Prison, since as is mentioned, in main part of the prison there are 523 prisoners when there is only room for 324.
There is also criticism of the practice of prison staff to conduct investigations in cells wearing hoods and without bearing any identifier.
In reply, the Republic of Cyprus states that detention orders will not be issued for single mothers with children under 8, all minors will undergo medical tests for their age and will be accommodated in adequate facilities or will be under the care of Social Welfare Services.
The response from the Cypriot authorities indicates that in the measures taken is included the creation of a police code of conduct, in cooperation with the Commissioner for Administration (Ombudsman). New instructions were also issued from the Attorney General to improve and accelerate the process of addressing complaints about police misconduct and the strengthening of the research process.
The Cypriot authorities also implemented new procedures for dealing with abuse, emphasising the introduction of training for staff working with young people and the introduction of staff of both sexes in all areas of the prison.