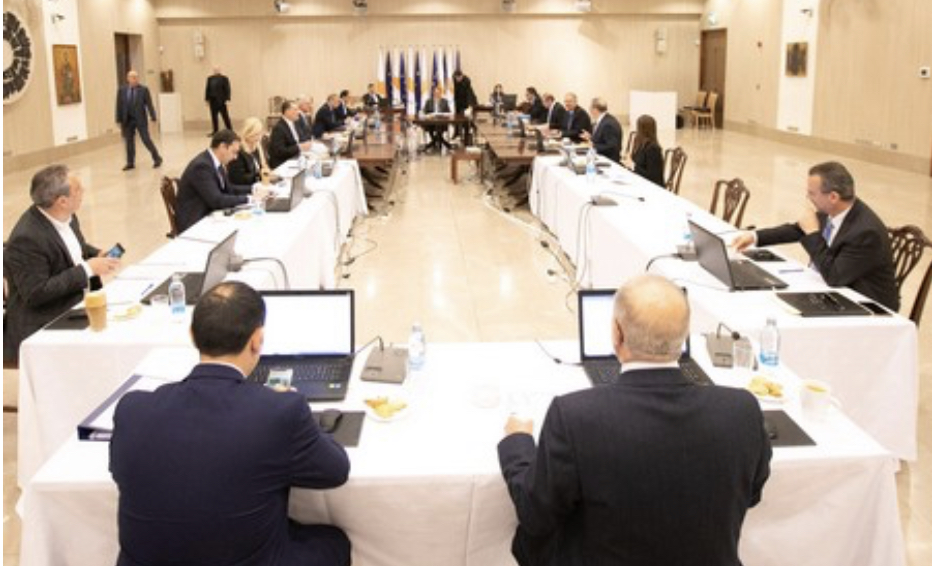 Cypriot President Nicos Anastasiades chaired today at the Presidential Palace an extraordinary meeting of the Council of Ministers, according to a written statement by Government Spokesman Kyriakos Kousios.
During the meeting, Kousios notes, the amendments to the Law on the Election of Members of the House of Representatives were ratified, in order to be clarified that each combination of a single party mentions in the statement submitted to the Election Commissioner only the name listed in the register of political parties, in accordance with the Law on Political Parties.
Because the amendment was drafted shortly before the Parliamentary Elections, it is possible for a party to use the name under which it was elected in the Parliamentary Elections of the previous electoral process to elect members of the House of Representatives, that is, May 2016.
Furthermore, during today's meeting, the Council of Ministers adopted a proposal of the Ministry of Interior regarding the vaccination as a priority group of all staff members working at the Parliamentary Elections of May 2021. /ibna