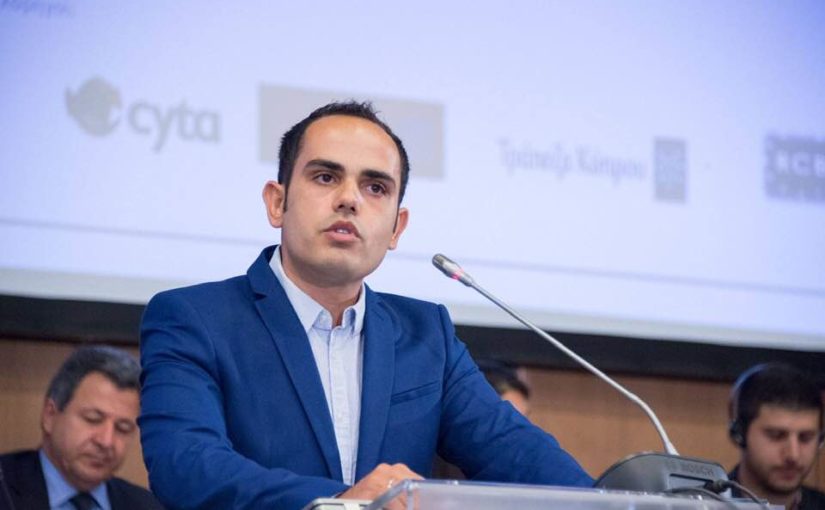 Cypriot President Nicos Anastasiades today chaired a meeting of the Council of Ministers in the Presidential Palace.
Following the meeting, Deputy Government Spokesman Panayiotis Sentonas told reporters that the Cabinet "set via a Decree the minimum wage threshold for a number of occupations in the hotel industry.
This development is a result of the agreement reached during the process of renewing the Collective Agreement in the hotel industry, where employers' associations agreed with the unions for a legal regulation for minimum wages in the number of occupations in the hotel industry to apply. To this end, the two sides had accepted a related mediation proposal by the Minister of Labor, Welfare and Social Security, which included a draft decree regulating the minimum wage thresholds in the professions agreed.
The Cabinet approved the granting of Government Guarantees to the European Investment Bank (EIB) for a loan of up to € 50m with RCB and € 100m with the Bank of Cyprus for financing Small and Medium-sized Enterprises (SMEs) as well as Mid-Caps.
According to relevant studies on the evaluation of the project, these are considered successful, having achieved the objective of supporting mainly Small and Medium-sized Enterprises (SMEs) and Mid-Caps in industry, services, tourism and infrastructure, which constitute the backbone of the Cypriot economy and contribute to sustainable growth and employment.
In addition, the Council of Ministers also decided to extend the current 18-month tax incentive framework to natural persons investing in innovative businesses, either directly or through an investment fund. Under the current framework, 39 companies have been approved, the investors of which can benefit from taxation.
A more extensive statement by the Minister of Finance is expected in this regard".
When he was asked to comment on the five-part Summit of Foreign Ministers taking place this afternoon in Egypt, Mr. Sentonas replied "the Foreign Ministers' meeting in Cairo is particularly important. It is also the result of the continuum that exists between these countries. An attempt is being made to exchange views on the broader situation in the Eastern Mediterranean; on what is happening in the EEZ; on Turkey's Memorandum of Understanding with Libya; on the situation in Syria, so that there is coordination that will allow or contribute in a positive and creative way to achieving security and stability in the region". /ibna