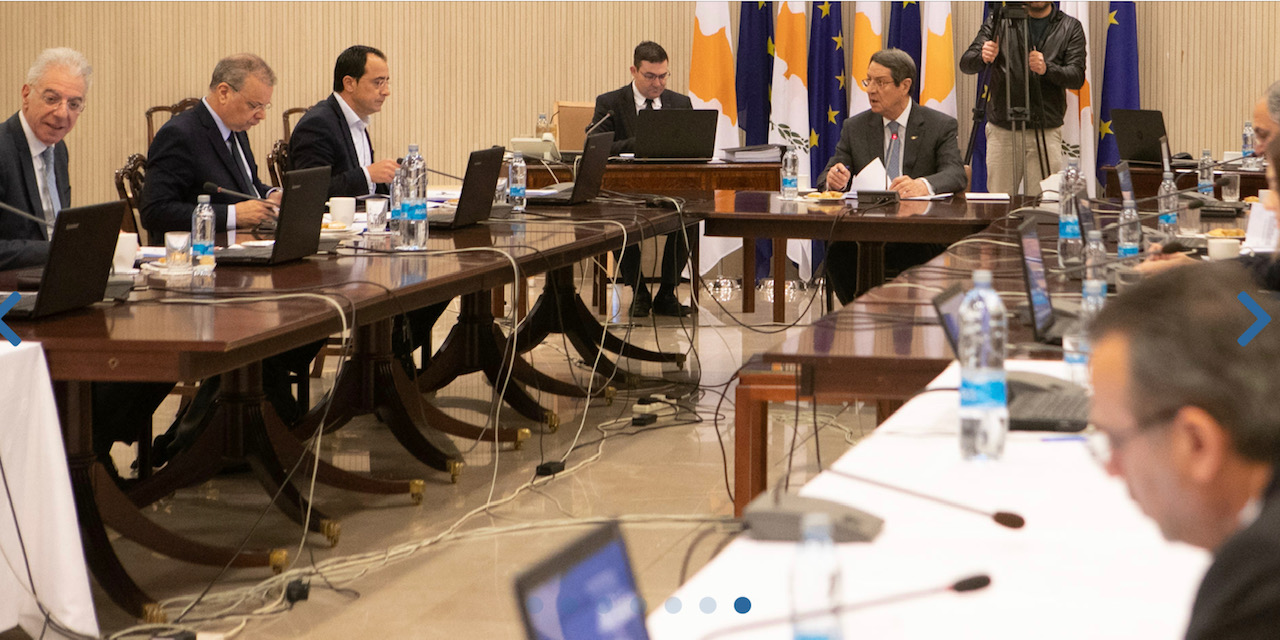 The Council of Ministers, chaired by the President of the Republic of Cyprus Nicos Anastasiades, convened on Wednesday to discuss items on the agenda and issues related to the coronavirus response.
During the meeting, the relevant Ministers briefed on the measures taken and the plans set out by each Ministry, while relevant decisions were adopted.
The Deputy Minister of Research, Innovation and Digital Policy Kyriakos Kokkinos informed about the new technological applications being developed in the Ministries, with particular emphasis on the Ministry of Health and the Ministry of Labor, Welfare and Social Security, given the volume of work they receive.
For his part, Nicos Anastasiades pointed out to the Council members how important it was for every single citizen to join the fight against coronavirus, a pandemic that is affecting not only Cyprus but the whole world.
He also called for them to contribute as much as they could to address in the most effective way the unprecedented situation we have experiencing these days.
For their part, the Ministers assured the President of the Republic that they would do their utmost to counter the spread of coronavirus and protect society as a whole, while they also pledged to strictly adhere to the decrees issued. /ibna