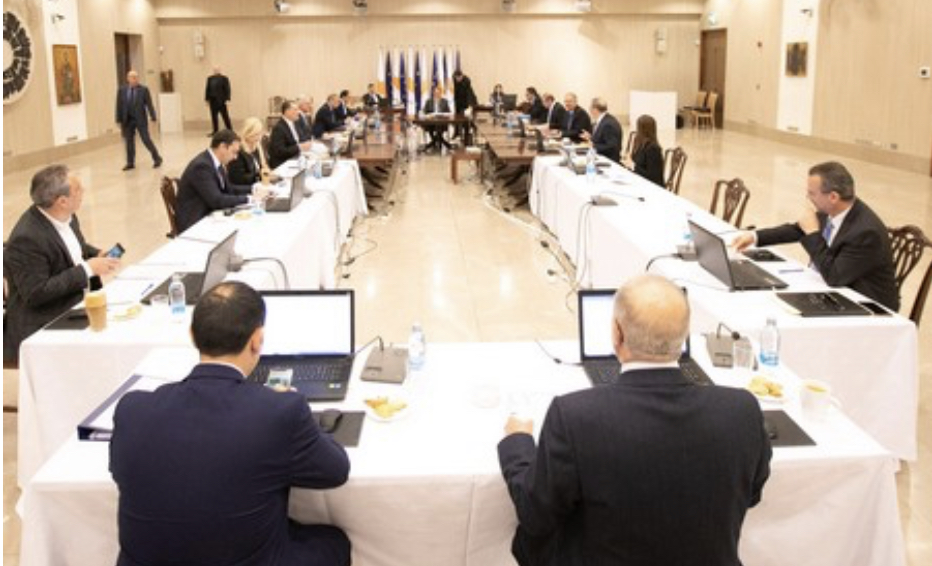 Today, the President of the Republic of Cyprus Nicos Anastasiades presided over the meeting of the Council of Ministers at the Presidential Palace.
After the meeting, Deputy Government Spokesman Panayiotis Sentonas told reporters that "the Council of Ministers decided today, following a proposal by the President of the Republic, to set up a Ministry of Culture, and for the Ministry of Education to launch the relevant procedures to prepare a bill in consultation with the Ministry of Finance, for the necessary cost estimate.
Therefore, it is expected that in the next period, consultations with the political parties and other social partners will follow on this issue, in order to speed up the process of establishing a Ministry of Culture.
Another point on the Council of Ministers' agenda today was the issue of the management of the pandemic. The Minister of Health briefed the Council of Ministers on the current situation in Cyprus. He also presented, of course, the figures on how the pandemic is progressing at European and international level. The need to comply with the measures was highlighted, and it was decided that more intensive, more frequent, and stricter inspections should be carried out by the competent state authorities.
The Council of Ministers decided to appoint Demetris Georgiades as Chairman of the Fiscal Council from 4 June 2020 to 3 June 2026. This was preceded by consultations, after which the Finance and Budget Committee of the Parliament proceeded with their decisions.
Furthermore, it was decided today to appoint George Theocharides to the position of Vice President of the Cyprus Securities and Exchange Commission with a five-year term that begins on July 23 and ends on July 22, 2025. Mr. Theocharides is currently an Associate Professor in Finance.
What is more, the appointment of the President and the Members of the Board of Foods with the Director General of the General Chemistry was approved today.
Today's session of the Council of Ministers also included the briefing on the planned events for the commemoration of the Turkish coup and the invasion.
Furthermore, when asked whether there had been any response on behalf of the pseudo-state to the issue of roadblocks, Mr. Sentonas replied: "The government continues to sign letters both to the UN and the Turkish Cypriot leader. So far, no one was able to send in the perfect solution, which is not strange. However, the suffering of this group of citizens is very clear and the Government will continue its efforts, hoping that there will be a response as soon as possible". /ibna