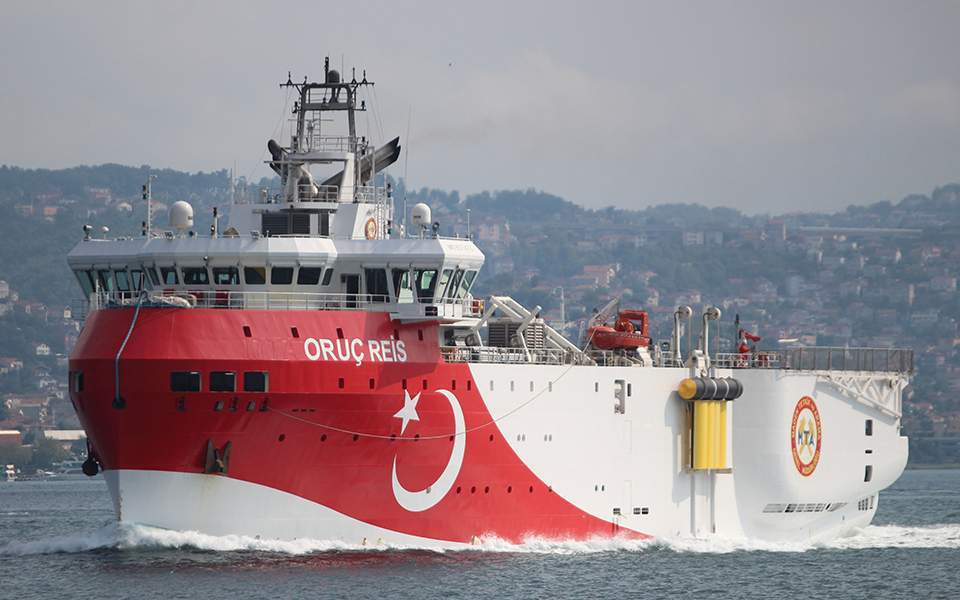 The Government of Cyprus condemns Turkey's newest attempt to conduct illegal drilling within Cyprus' maritime zones. The announced drilling within the eastern area of the Exclusive Economic Zone (EEZ) and the continental shelf of Cyprus, very close to the territorial sea, at 12.4 nautical miles off the coast of Karpasia, violates the sovereign rights of the Republic of Cyprus under the United Nations Convention on Maritime Law and the international customary law.
The Government also condemns the reported illegal seismic researches with the 'Oruç Reis' research vessel within a large area in the western EEZ/continental shelf of Cyprus, in violation of its sovereign rights.
The fact that Turkey's new illegal movements were announced on the same day that the European Union's sanctions framework came into force constitutes an act of extreme and provocative contempt of international and European law, as well as of the repeated calls by the international community for Turkey to put an end to its illegal activity and respect the sovereignty and exclusive sovereign rights of the Republic of Cyprus.
Any claim by Turkey that the drilling is carried out following a "licensing" by the so-called "TRNC" to Turkish Petroleum Corporation (TPAO) has no legal basis, and any drilling activities carried out on behalf or for the benefit of the illegal secessionist regime are illegal and non-existent, as of course is the pseudo-state itself, according to the relevant UN Security Council resolutions.
It is to the least hypocritical on behalf of Turkey to claim to be defending the rights of the Turkish-Cypriots, while at the same time it is after 44% of the Cypriot EEZ/continental shelf at the expense of the legitimate rights of the entire Cypriot people. The interests of the Turkish-Cypriots will be better safeguarded through a holistic settlement of the Cyprus issue, rather than by conducting illegal activities, namely 10 days before the scheduled meeting between the President of Cyprus, the Turkish-Cypriot leader and the UN Secretary General.
We urge Turkey once again to put an end to all its illegal activities and to withdraw all drilling and seismic vessels from the Cypriot maritime zones.
Recalling the framework of sanctions that has been put into effect by the European Union, which targets natural and legal persons involved in ongoing illegal drilling operations within the territorial sea, the EEZ and the continental shelf of Cyprus, we also call upon all natural and legal persons involved in the illegal Turkish drilling operations to terminate any co-operation or assistance in those procedures. /ibna