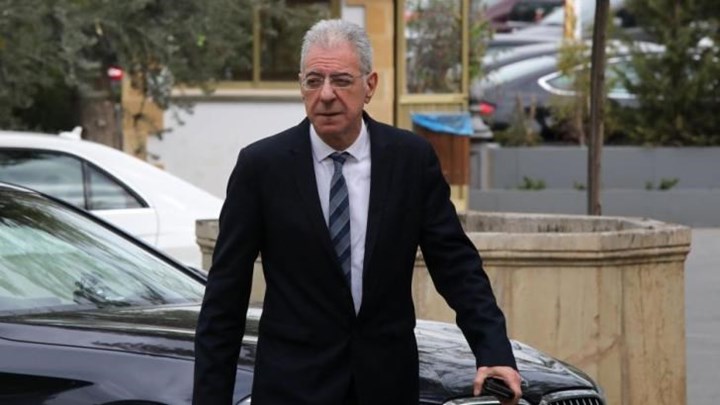 We can evaluate on the basis of aptitude indicators with the results of the four-month examination, said the Minister of Education, Culture, Sport and Youth Prodromos Prodromou today.
Speaking to the press from the Presidential Palace after the Council of Ministers meeting, Prodromos Prodromou stated that "The Council of Ministers today decided, on a proposal from the Ministry, to set up a committee on the occasion of 200 years since the palingenesis and the revolution of 1821.
A panel of distinguished personalities will be nominated to make suggestions and plans on how to celebrate this very important anniversary".
Asked about the subject of the four-month examination, the Minister responded that "there are two dimensions.
One has to do with observations, findings of a merely procedural and organizational nature we have reported, and in the coming days we will launch talks with educational organizations, and then with the parents; the goal is to proceed with these adjustments that are needed in order to make the process happen within a friendly environment, without any pressure or additional problems. This was of course the first year, and maybe things will be much easier later on.
Our technocrats have recorded remarks; I have visited schools; I have spoken with principals, teachers, parents of children.
There have already been consultations with the staff of the Ministry who had elaborated on the curricula from the outset, the new scheme, which includes this examination, which in my view is just an arrangement, and we should stop focusing simply on the procedural aspect of it and move forward with the substantial part.
The other dimension is the substance. We now also have mid-term results with which we can evaluate on the basis of adequacy indicators rather than based on the material.
According to this proposal, if one goes back to the original proposal for why this reform took place, it is to stop the system from being examination-centric and operating on the basis of by rote memory. Therefore, our goal is quite demanding and for a new form of teaching to be established we have to look at what the outcomes of teaching actually are; how the new curricula have been implemented. The Ministry should draw conclusions on the general situation. Here lies the substance of this whole effort, and it is something we will carefully look into".
Asked about the results of the tests, the Minister said that "it is not a matter of satisfaction. The results are what they are. They show how the pedagogical process proceeds in school. Therefore, adjustments must be made both collectively and individually". /ibna