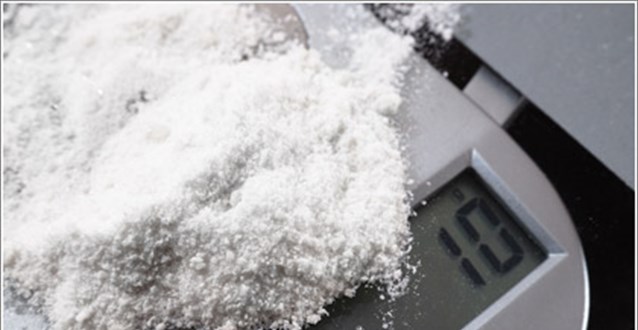 Review Hari Stefanatos
Cyprus Narcotics Division of the Police is expressing its intense concern after a second arrest of a person attempting to transport cocaine from Brazil into Cyprus.
This is the second case of attempted transport of drugs, investigated by the narcotics division in a month, into Cyprus from a country that is a known source of drugs and in particular from Latin America.
The Assistant Director of YKAN, Stelios Sergides, stated that the concern is focused on the fact that drugs are now passed into Cyprus directly from its source of production as are the countries of South America regarded.
YKAN and customs, Serides said that they have already received instructions for the intensification of control measures at the airports, and continued:  "we will turn our focus to the flights coming from Latin America with stops to Middle Eastern countries".
Yesterday at one o'clock a 23-year old Brazilian was arrested at Larnaca airport while attempting to pass 2 kilos and 922 grams of cocaine into Cyprus from Sao Paulo via Abu Dhabi. The three kilos of cocaine were detected in a crypt in his luggage.
According to Sergides, it is estimated that the police is on the trail of a large circuit that brings large quantities of drugs into Cyprus.
Sergides continued saying: "As a result, it is estimated that the suspect is a member of a group of trafficking drugs from Brazil into Cyprus, since the cocaine was destined for internal consumption".
The Assistant Director of YKAN also said he requested the assistance of Interpol and Europol, while at the same time the Cyrus police is looking for his partners in Cyprus. So far the 23-year old denies any involvement in the case, citing various excuses.
Yesterday morning he appeared before the court Larnaca, which ordered his eight-day detention.