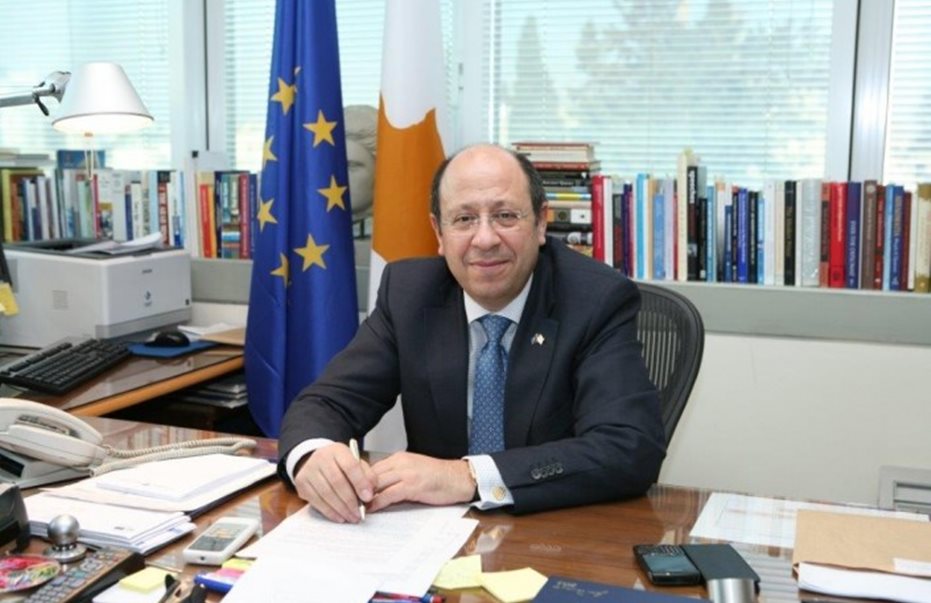 A seminar for London based businessmen and investors who might be interested in exploring the advantages offered by Cyprus in a post-Brexit environment was held in the British capital.
Organised by the UK-Cyprus Enterprise Council (UKCEC), in association with RCB Bank and PDG Strategy, the event presented Cyprus as a credible investment destination with multiple benefits, with an economy on the way to full recovery, and with confidence in the financial sector restored.
UKCEC and PDG Strategy Chairman Peter Droussiotis said that the UK's exit from the EU and the declared plan to leave the single market and the customs union is likely to inflict years of institutional uncertainty on Britain. Arguably, he added, it may also create new and potentially significant opportunities taking into account Cyprus's continuing membership of the EU and the strong bilateral relationship.
Referring to Cyprus Mr Droussiotis noted that "there is ample evidence that Cyprus is out of the woods as far as the financial and banking crisis of 2013 is concerned" and that it is now on the road towards full recovery. He described the island as "a credible investment destination and a reliable partner for British and international business."
The High Commissioner of the Republic of Cyprus to the UK Euripides Evriviades, one of the founding patrons of the UK-Cyprus Enterprise Council, also highlighted the positive results of the Republic's economy.
"The successful and sooner than expected completion of the financial assistance programme in 2016, continuous credit rating upgrades, positive bank results and successful bond issues have marked an end to prolonged uncertainty and revived confidence in the country," said the High Commissioner.
He added that the hard work is finally paying dividends, in a testament to the correct government policy and also, more importantly, to the sacrifices and the resilience of the people of Cyprus.
Mr Evriviades referred to sectors of the Cypriot economy that offer attractive investments opportunities, such as tourism, shipping, energy real estate and other, and stressed that with Brexit negotiations coming up, "there is no doubt that Cyprus will remain a reliable business partner, always ready to create valuable partnerships."
Head of RCB London Igor Ishchenko said that despite any future Brexit impact, Cyprus and the UK will retain their strong bilateral relationship, while also praising the island for its resilience./IBNA