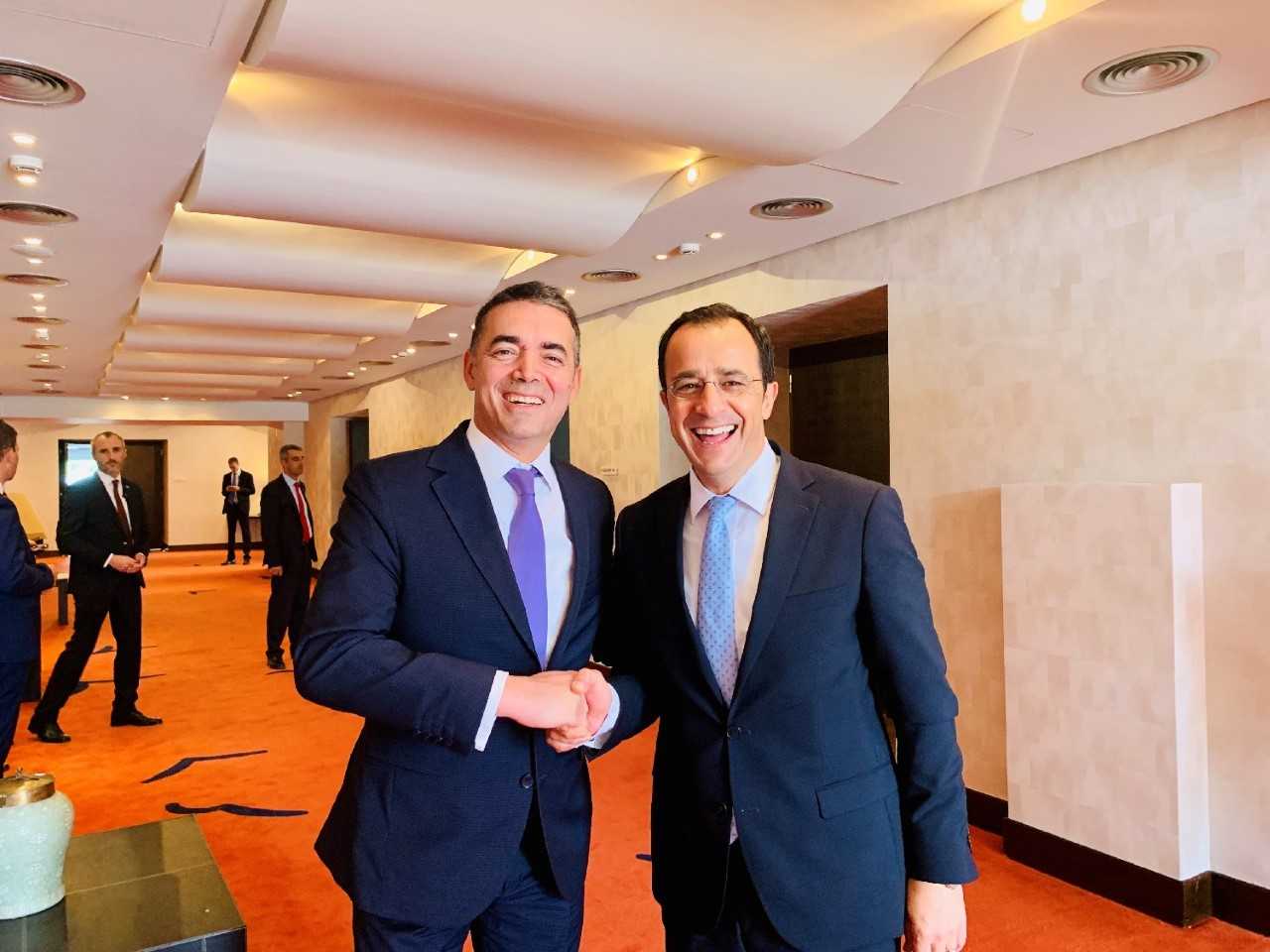 The Minister of Foreign Affairs of the Republic of Cyprus, Nicos Christodoulides, is in Skopje today for an official visit, the first since diplomatic relations between Cyprus and North Macedonia were concluded last August.
During the one-day visit, Nicos Christodoulides will meet in private with Foreign Minister Nikola Dimitrov in the afternoon, followed by extended consultations in the presence of the Foreign Ministries' official delegations.
Christodoulides and Dimitrov are expected to focus, inter alia, on bilateral relations and on ways to promote cooperation in various fields, with a focus on trade and economic development, EU-North Macedonia relations and the European perspective in general, the Western Balkans, developments in the Eastern Mediterranean region and the wider Middle East, the issue of migration in light of recent developments, the Cyprus problem, and other regional and international issues of common interest. At the end of their contacts, the two Ministers will make statements to media representatives.
Earlier in the afternoon, Nikos Christodoulides will be received in separate meetings by the country's President Stevo Pendarovski and acting Prime Minister Oliver Spasovski./ibna