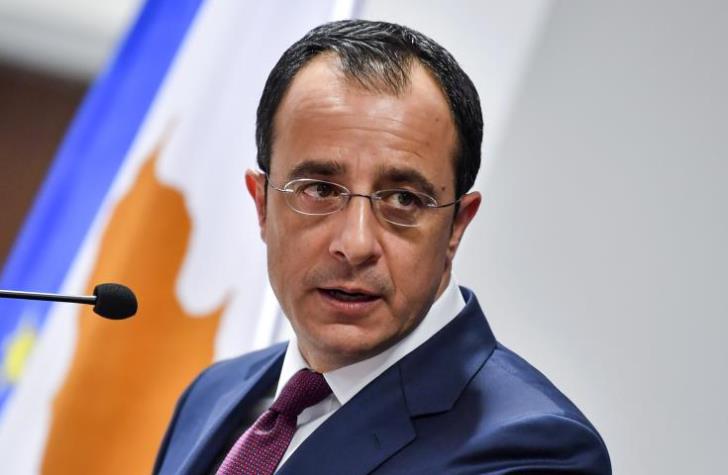 The Minister of Foreign Affairs of the Republic of Cyprus Nikos Christodoulides presented the ongoing illegal actions of Turkey in the Exclusive Economic Zone of the Republic of Cyprus to the EU Foreign Affairs Council, emphasizing that, despite the encouraging steps taken in the case of Greece, Turkey choses to escalate tensions against Cyprus with the renewal of the two NAVTEX.
According to diplomatic sources, Nicos Christodoulides reminded his counterparts of the political understanding reached unanimously last month in Gymnich, which stipulates that the process of approving the entries for Belarus and the entries for Turkey will move in parallel, with the aim of their prompt adoption. In this context, he reiterated that the EU can not react selectively when international law is violated depending on who commits it. We should not only be consummated in discussions, but also implement EU decisions.
The ministers agreed that the two issues should be referred to the leaders at the forthcoming European Council Summit.
The continuation of the debate on Turkey is referred to the Summit, said EU High Representative for Foreign Affairs and Security Policy Josep Borrell, after the meeting of the Foreign Affairs Council (Foreign Affairs Council).
In particular, in relation to Turkey, the High Representative stressed that "there are positive steps", but noted that the renewal of the navtex and illegal drillings is a negative development.
"It is no secret that we do not have unanimity, because a country (Cyprus) does not participate in unanimity", Josep Borrell said.
Responding to the issue of Cyprus' refusal to consent to sanctions on Belarus, the High Representative said: "I have not accused Cyprus of anything. When did I do that? "We just miss Cyprus in order to have unanimity", he noted. "It is a fact. It is a high-profile political problem that the European Council must solve", he said.
"I understand the position of Cyprus", Borell said, referring to the talks in Berlin, recalling that it had been decided that if Turkey did not change its position, "she did not change it", he noted, entries would proceed./ibna