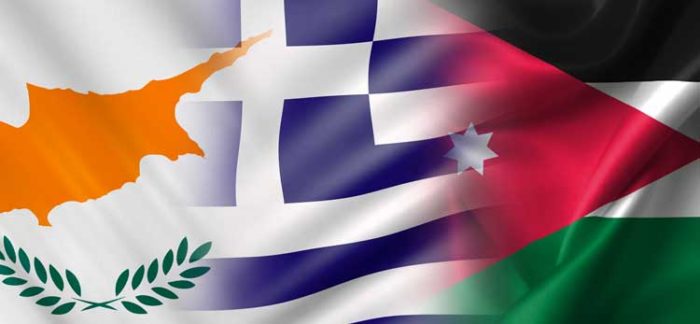 Foreign Minister Nikos Christodoulidis will travel to Amman on Tuesday morning to attend the work of the 4th Cyprus-Greece-Jordan tripartite ministerial meeting alongside his counterparts Nikos Dendias and Ayman Al Safadi respectively.
The meeting is expected to focus on the preparation of the next Summit of the Leaders of the three countries, as well as on the consideration of concrete ways to further strengthen the already developed cooperation in this context, including the forthcoming launch of operation of the Secretariat of the Tripartite Mechanism in Nicosia.
Developments in the wider Eastern Mediterranean region in the light of the ongoing Turkish provcations, the Cyprus issue, developments in the Middle East, including the Middle East Peace Process and the situation in Syria, will also be discussed. Libya, EU-Jordan relations and other regional and international issues of common interest to the three countries are also on the agenda.
Following their consultations, the Ministers will make statements to representatives of the media. /ibna