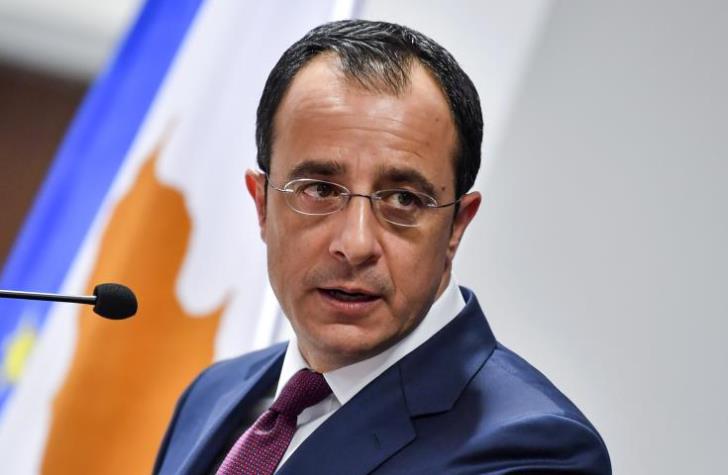 The Foreign Ministers of Cyprus and the USA, Nicos Christodoulides and Antony Blinken, had a telephone conversation today, on the agenda of which were the bilateral relations between Cyprus and the USA, focusing on their cooperation in security, developments in the region and the Cyprus issue, according CNA.
It was the first conversation between the two men since Blinken took office, whom Nicos Christodoulides had met when the American official was serving in the Obama administration.
The conversation was warm and lasted 25 minutes, confirming the good relationship Cyprus – USA.
Cordial and positive telephone conversation with #US Secretary of State @SecBlinken. Prospects for strong and mutually beneficial bilateral cooperation between 🇨🇾-🇺🇲 are excellent and can be beneficial for broader region. Grateful to #US for steadfast position on #CyprusProblem

— NikosChristodoulides (@Christodulides) June 1, 2021
Just last week, the State Department renewed its report on Cyprus on the website of the Department of Political and Military Affairs, noting the high level of cooperation between the two countries. While in the proposal for the budget of the State Department in 2022, an amount of half a million dollars has been registered for military training programs. A diplomatic source said that Blinken assured Nikos Christodoulides of the US desire to further strengthen its relations with the Republic of Cyprus, whose important role they recognize in the region and see its actions, especially in the 3 + 1 process with Greece and Israel.
In relation to the Cyprus issue, diplomatic sources noted that as the investigative effort of the Secretary General is in progress, the United States has not yet had any involvement other than reaffirming its firm support for a bizonal bicommunal federation solution, at a time when Turkey is pushing for dual-state proposals. According to the same source, Blinken assured that there is no other solution than the bizonal bicommunal federation, while he stressed that violations and unilateral actions in the Cyprus EEZ and Varosia can not be tolerated, something that took them to Turkey at a high level.
It should be noted that this week Nikos Christodoulides is expected to have a conversation with the Assistant Minister of Foreign Affairs in charge of Political Affairs, Victoria Nuland./ibna