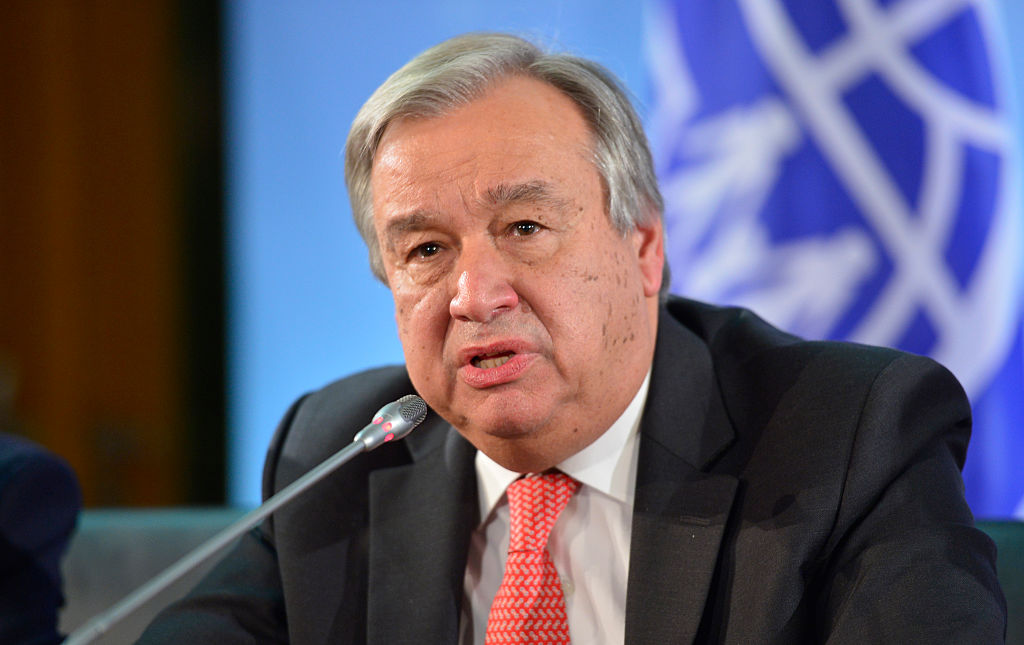 She is calling for the Turkish Government to comply
By Michalis Michael
The continued provocative and illegal actions of Turkey against the Republic of Cyprus denounces the Chargé d'Affaires of the Republic of Cyprus in New York, Polly Ioannou, in a letter to UN Secretary-General Antonio Guterres, asking him to send a clear message to the Turkish government to comply with international law, respect the sovereignty, sovereign rights and jurisdiction of the Republic of Cyprus, and abstain from any actions that damage the resumption of negotiations.
The letter, dated 12 July 2019, was released on 23 July 2019 as an official document of the General Assembly and the Security Council with number A/73/944-S/2019/564.
In her letter, Ms. Ioannou reports that the Turkish drilling ship Yavuz was deployed on 8 July in the territorial waters of the Republic of Cyprus, about 10 nautical miles south of the Karpasia peninsula, accompanied by warships and supporting ships.
Ms. Ioannou stresses that the drilling operation by the Turkish drilling rig Yavuz constitutes a serious violation of the sovereignty of Cyprus, violates the UN Convention on the Law of the Sea and customary international law, and escalates the continuing Turkish violations in the Republic's maritime region.
It is reminded that illegal Turkish drilling in the EEZ/continental shelf of Cyprus from the drilling rig Fatih continues at a distance of approximately 36 nautical miles from the west coast of Cyprus. These drillings constitute a flagrant violation of Cyprus's exclusive sovereign rights to exploit its natural resources, she notes.
She adds that Ankara's assumption that the claims to the west of Cyprus concern Turkey alone, overthrows its pretext that its illegal actions are happening for the interests of the Turkish Cypriot community. The Turkish acts are contrary to the interests of the Turkish Cypriots, who, along with Greek Cypriots, will be deprived of the benefits from the resources of the western and northern maritime region of Cyprus, if Turkey imposes its unfounded argument, she points out.
Ms. Ioannou notes in her letter that the illegal seismic research from the Turkish ship Barbaros in the south of the continental shelf/EEZ of the Republic of Cyprus, the continuing military exercises, and the intense militarization of extended sea areas around Cyprus are also part of the illegal activities Turkey is engaged in.
Turkey's behaviour is not only a serious violation of international law and a violation of the freedom of navigation and the principle of the peaceful use of the seas, but it jeopardizes the safety of navigation and threatens peace and security, she notes.
She also emphasizes that Turkey deliberately seeks to provoke escalation in the Eastern Mediterranean, by systematically implementing practices that threaten the security and stability of the region, despite the fact that the international community has repeatedly urged it to refrain from actions that heighten tensions and oppose to the international legal order.
She, therefore, asks the UN Secretary-General, that he send a clear message to the Turkish Government to comply with international law, to respect the sovereignty, sovereign rights and jurisdiction of the Republic of Cyprus and to abstain from any actions that affect the resumption of negotiations./ibna