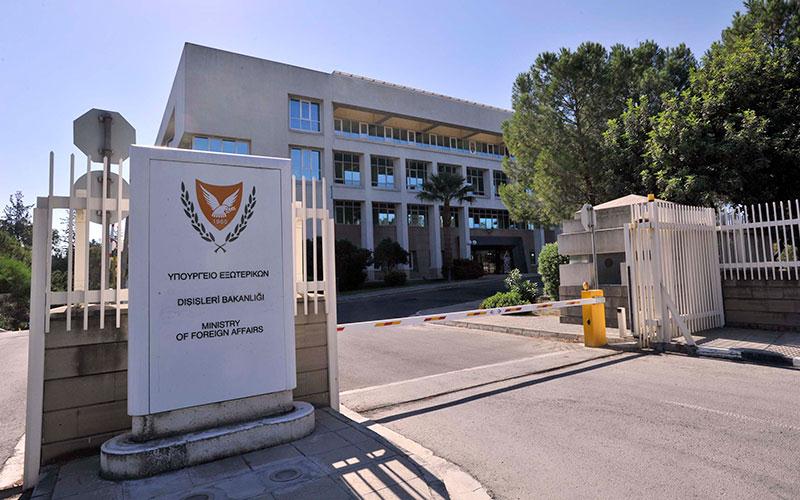 By Kyriacos Kyriacou-Nicosia
The Ministry of Foreign Affairs of Cyprus has called for the immediate release of a number of international monitors of the OSCE verification mission, who are being detained by paramilitary groups in Slaviansk in Ukraine. The Ministry expresses grave concern and calls for the immediate release of all illegally held observers under conditions of safety.
According to an official statement, the Ministry joins other partners in calling for an end to acts of violence, intimidation and provocation that are being fueled in Ukraine.
"Steps to diffuse the increasingly tense conditions on the ground in a way that will allow for the full and swift implementation of the Joint Geneva Statement of 17 April and pave the way to stabilizing the situation are now of imperative importance," the statement adds.
US restrictions on Russian companies
Meantime, a Russian company, based in Cyprus, is included in the new list of companies on which the US has imposed additional restrictions, due to the crisis in the Ukraine.
A press release by the US Department of Commerce says that it has imposed additional restrictions on 13 companies which include a license requirement with a presumption of denial for the export, re-export or other foreign transfer of U.S.- origin items to the companies.
The 13 companies are Stroytransgaz Holding, based in Cyprus, Volga Group, based in Luxembourg and Russia, Avia Group LLC, Avia Group Nord LLC, CJSC Zest, Sakhatrans LLC, Stroygazmontazh, Stroytransgaz Group, Stroytransgaz LLC, Stroytransgaz-M LLC, Stroytransgaz OJSCκαΙ Transoil, all based in Russia.
US President Barack Obama stated that the new sanctions are aiming in stopping Russian President Vladimir Putin from fomenting the rebellion in eastern Ukraine.
But the measures do not yet include the wider sanctions, such as curbs on the Russian financial and energy sectors, that would do the most serious damage to Russia's economy.
"We are keeping in reserve additional steps that we could take should the situation escalate further," Obama said, acknowledging that he did not know if the measures he has ordered so far will work.