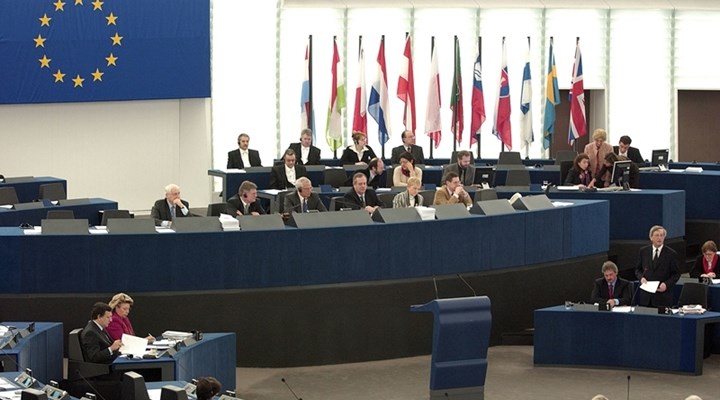 Nicosia, December 9, 2014/ Independent Balkan News Agency
By Kyriacos Kyriacou
The European Union and its member states often hide behind the Republic of Cyprus and do not speak frankly to Ankara, stated Government Spokesman Nicos Christodoulides on Tuesday, adding that the lack of progress by a candidate country in the past nine years and its refusal to comply with its accession obligations should concern seriously the Commission and Member states.
Christodoulides said the European Commission should also consider its own share of responsibility as far as whether it has managed or not to exert influence on a candidate state through the accession process towards progress. Regarding the opening of negotiating chapters that are blocked, the Spokesman said there are three chapters that can easily open but this is not due to reasons that concern Ankara.
"The easiest thing is to say that the Republic of Cyprus is blocking Turkey`s accession course. I wish we had so much power. We don`t", he told a conference on "The New Turkey, EU and Cyprus," in Nicosia, organized by the European Parliament Office in Cyprus, in cooperation with the Jean Monnet Centre of Excellence.
The Spokesman said that he fully agrees that a privileged relationship between the EU and Turkey is the worst news for Nicosia. "It is a development which will cause us many problems," he added.
Cyprus, he said, can benefit perhaps more than any other member state when Turkey joins the EU and added "we are working towards it."
Turkeys' accession
Christodoulides said the fact that there is no progress in Turkey`s accession negotiations is a failure for the Republic of Cyprus too, because in 2005 it agreed on the start of Turkey`s accession negotiations.
"It was a conscious decision to support Turkey`s accession negotiations. Turkey is a neighbouring country and we prefer to have a neighbour which respects democratic principles and is part of a family instead of a Turkey that is unpredictable", he pointed out.
Christodoulides noted that Turkey`s accession negotiations are progressing slowly, recalling that Croatia which began accession negotiations in 2005 joined the EU on 1st July 2013. Turkey, he said, opened only 14 out of the 23 chapters and only one has closed, that of Science and Research.
Eight chapters have been frozen by the EU collectively, six chapters Cyprus has frozen and another five frozen by France, he remarked, adding that only chapter 22 has opened after France`s approval.
It seems, he added, that Turkey does not realize that accession negotiations are a process it has to comply with.
Christodoulides said that Turkey`s attitude during its membership talks confirms the absence of progress in Ankara`s compliance with its obligations towards Cyprus and the EU. The Spokesman said that the recent protests at Taksim Square, the way Ankara deals with journalists, statements concerning women`s status show serious democratic deficiencies on Turkey`s part that should worry everyone, he added.
The Spokesman wondered why EU members that want to help Turkey`s accession process do not apply the same tactics they have used in other countries such as Serbia and Bosnia – Herzegovina, putting pressure on them to make concessions on some issues.
"We have not seen any example by the Commission or member states to send such a message to Turkey," the Spokesman added.
Professor at the Centre of Excellence Jean Monnet at Athens University and former Deputy Foreign Minister of Greece, Yiannis Valinakis referred to Ahmet Davutoglu`s policy of zero problems with its neighbours which has failed.
Turkey, he said, views itself as a great country that can disregard international regulations and many member states pretend they do not understand what this means for the European rules of conduct.
Vice President of the Joint EU-Turkey Parliamentary Committee, Euro MP Takis Hadzidemetriou, in a recorded message from Brussels, said that lately Turkey has been criticized for issues other than the Cyprus problem. Turkey, he added, has a lot of problems to deal with, such as Syria, the Kurds, Iran, Iraq, and wondered when the time will come for Turkey to deal with the Cyprus problem which is a much smaller problem compared to other issues.
Professor at the Centre of Excellence Jean Monnet University of Nicosia Michael Attalides noted that the character of New Turkey differs from that of the West, not only in terms of foreign policy but also in relation to Western institutions and values.
Basan Alpan, Assistant Professor at the Middle East Technical University in Ankara, said that "the new Turkey is not so new," adding that Turkey still claims leadership in the region through the use of "European" discourse like democratisation is limited to the EU accession process, human rights and a well-functioning free market economy.