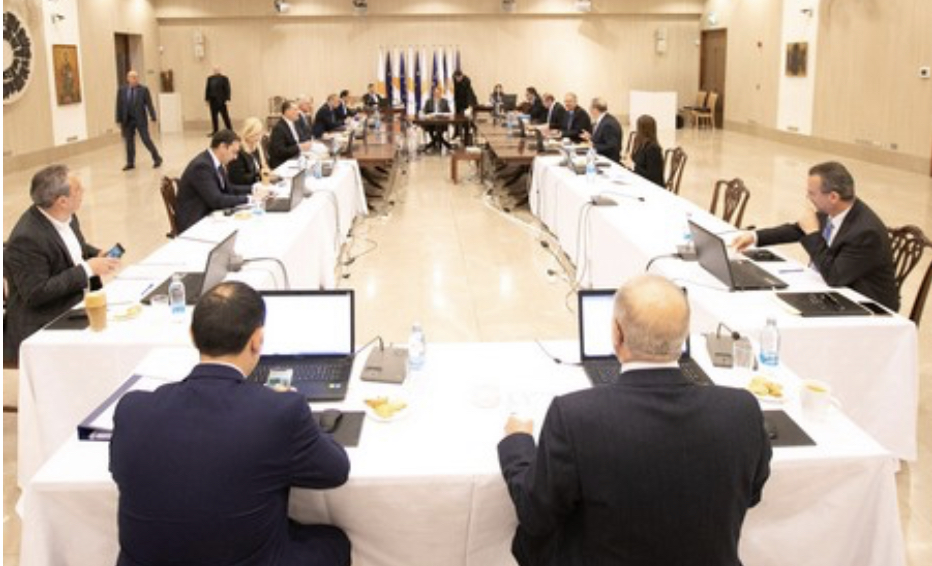 The Cabinet, in the framework of the strategy for the gradual lifting of restrictive measures, decided today to further relax specific restrictions, taking into account the very good epidemiological picture observed in Cyprus, in the context of the Scientific Advisory Committee's recommendations to the President and the Republic and the Minister of Health.
Specifically, speaking after the end of the Council of Ministers, the Minister of Health Konstantinos Ioannou announced that the following were decided:
-From June 5, swimming pools and natatoriums will reopened for the public
-From June 6, when the 3rd phase will start, which will last until June 24 instead of July 14, commercial centers, airports and ports, catering services for indoor spaces, indoor spaces of hotels, theaters and open-space cinemas, sports championships without fans, kindergartens and nurseries, children's clubs, outdoor playgrounds, all-day and summer schools with canteens will reopen.
-On June 13, casinos, dance schools and for other sports schools, gyms and theme parks will reopen.
Due to the frequent questions raised about the 4th phase, Ioannou clarified that "no final decision has been made, except for the fact that the opening of closed theaters and cinemas will take place at the beginning of August, but with regard to weddings, christenings, festivals, concerts, University graduations, they will be scheduled for after September 1".
He also clarified that "as far as the 10 persons limitation for gatherings is concerned, it will be abolished on June 24 – because information has come to us about some who are planning gatherings".
Also, as of June 13, Group A of vulnerable groups will be abolished while Group B will remain and the data will be reassessed in the near future.
In a related question, Ioannou said that for the time being, the categorization of countries in relation to flights has not changed.
At the same time, answering a question about the opening of the roadblocks, he explained that the issue was not discussed at today's meeting of the Cabinet.
In addition, the Minister reiterated that for all companies and sectors that are reactivated, protocols will be in force, which will be prepared and made public for the information of those interested in the coming days.
Asked about the casinos, the Minister of Health said that they are indeed closed spaces, as are other places; "we just have to understand that we have to keep the self-protection measures and if we adhere to them there is no reason to worry. That is why we are gradually going to monitor and be ready if there is a significant increase in cases. As you can understand we want to avoid this scenario"./ibna