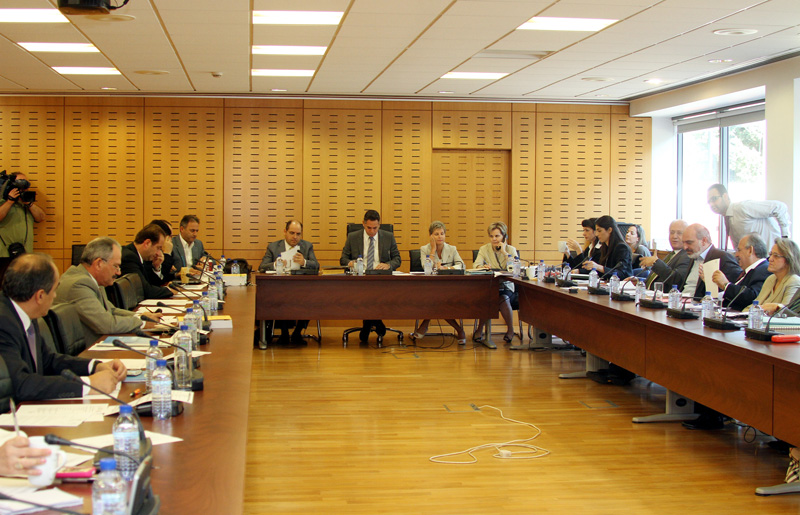 Maxhnews.com
Bureaucracy in Cyprus costs EUR 300 million to the private sector every year, or 3% of the GDP, was stated in a meeting of the House Commerce Committee, which examined the issue of costs of bureaucracy and ways to combat it.
There was a catholic agreement on the need for restructuring of the public service and cultural change to address the situation.
Commission President Zacharias Zachariou said that the whole situation should be changed, as people and businesses are victimised by a system the country inherited by the British for decades, and to which we added various weights during its expression.
Zachariou referred to the implementation of the programme ARIADNE, the new government web portal security to reduce bureaucracy, a pilot version of which is in operation  and will be fully functional from November 17, to add however that more urgent is the restructuring of the public service, the change of the laws and cultures towards a modern European state.
For the Citizens Cervice Center,. Zachariou said that the services and the customer service were extended to the postal services, while there a new center is being created in Nicosia and the current one is being transferred to another location, since it can no longer serve the citizens. He continued by saying that despite the delays and tardiness, things are moving forward, but the results are not satisfy a change of pace is needed.
AKEL MP Kostas Kostas said that bureaucracy creates huge problems in the economy and the country's development, and that there is the need for an attitude change, the restructuring of the Public Service, the simplification of procedures and the creation of known as "one stop shop" service for investors.
For the ARIANE programme, Kosta said that this incorporates 36 services of 7 government agencies (including the Ministry of Trade, the Land Registry, the Registrar of Companies, the Civil Registry and Migration Department, the Office of Grants and allowances and the Blood Bank).
The programme, according to Kosta cost EUR 4.5 million from european and national funds and the goal is to minimize bureaucracy, the reduction of administrative costs and the direct service of the citizens.