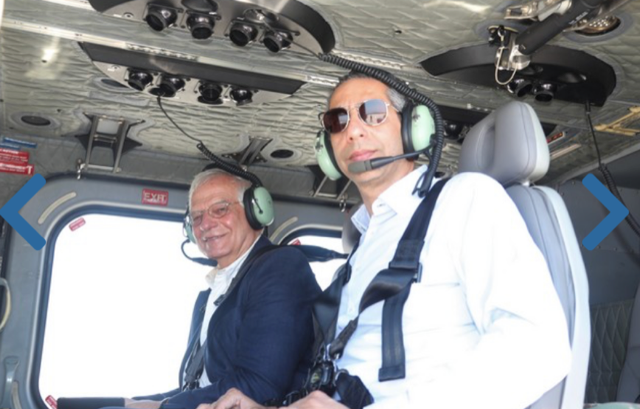 The visit of the High Representative of the European Union Josep Borrell Fontelles to the Republic of Cyprus was completed with a private meeting with the Minister of Defense Savvas Angelides.
During their talks, Savvas Angelides informed the European Officer about the participation of the Republic of Cyprus in the Permanent Structured Cooperation (PESCO), the program for upgrading the country's aeronautical facilities, as well as the bilateral defense security cooperation aimed at enhancing security in the region, and the ways in which Cyprus can contribute to European Union operations.
In addition, focusing on the security situation in the Eastern Mediterranean, Savvas Angelides briefed Josep Borrell on the activities of the Turkish occupation forces and the threats it poses to the security of the Republic of Cyprus and the European Union, as well as to the stability of the wider region. In this context, the Minister of Defense promoted the proposal to characterize the Eastern Mediterranean as an area of ​​interest, explaining why the legitimate presence of naval forces from EU countries could be justified.
Afterwards, Josep Borrell was briefed on and observed the situation in the Cypriot Exclusive Economic Zone from a National Guard helicopter, accompanied by the Minister and the Chief of the National Guard. /ibna