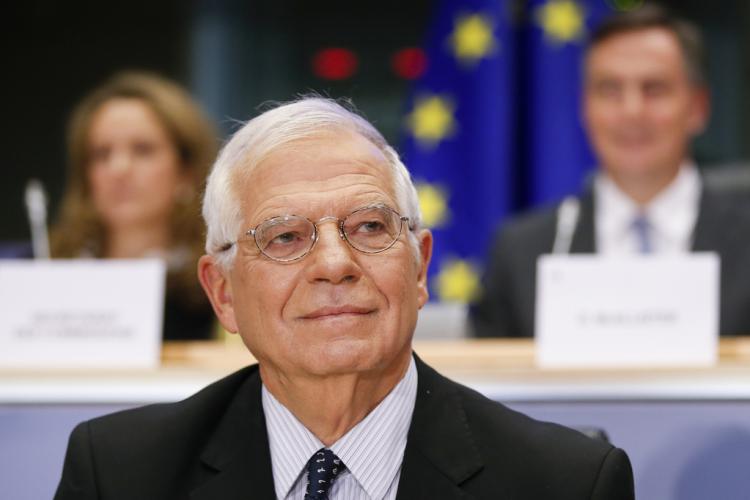 High Representative/Vice-President Josep Borrell visited Nicosia on Friday to discuss the path towards resumption of the Cyprus settlement talks and offer the EU's support in this process.
According to the press release, in his meetings with President Nicos Anastasiades and Foreign Minister Nikos Christodoulides, the High Representative discussed latest developments and prospects for progress in the efforts to revive the negotiations on ending the division of the island.
Josep Borrell then met with Turkish Cypriot leader Ersin Tatar to discuss the Cyprus issue and related EU measures to promote the economic development of the Turkish Cypriot community and bring the Turkish Cypriot and Greek Cypriot communities closer together.
"I met the two Cypriot leaders and come out of the talks believing that while the road ahead will not be easy, solutions can be found. I encouraged them to seize the opportunity of the 5+1 informal meeting in Geneva next month and come to the talks prepared to compromise. The European Union fully supports the resumption of the Cyprus settlement process under UN auspices, as soon as possible," the High Representative said after his discussions with partners.
He recalled that this process was not starting from scratch: "There is a framework, including UN Security Council resolutions, with convergences to build on, with the support of the UN, the Guarantor Powers and the European Union. It will not be an easy process but it can be done, for the benefit of all Cypriots, for Europe, and for regional stability," Josep Borrell explained.
During his visit to Cyprus, High Representative/Vice-President Borrell also held meetings with Special Representative of the United Nations Secretary-General Elisabeth Spehar and with Colonel Neil Wright, Officer-in-Charge of UNFICYP on the United Nations operation in Cyprus./ibna