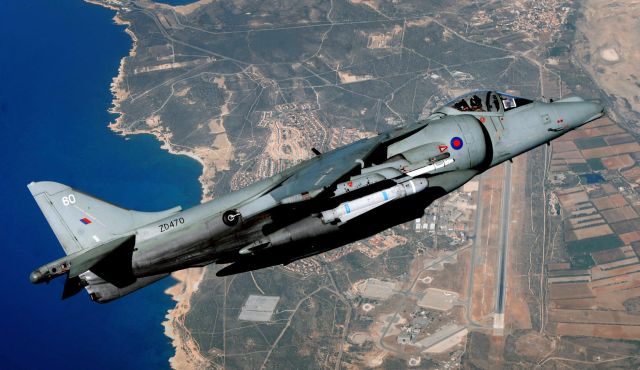 Review Hari Stefanatos
Cyprus will not stand in the way of Britain if the country decides to proceed with air strikes in Iraq.
Support and assistance in the battle against extremists of the Islamic State in Iraq, has been offered by Cyprus, according to the british television network Sky News.
Citing statements by Cypriot Foreign Minister Ioannis Kasoulides, the news network reported that Cyprus "will not stand in the way of Britain if the latter decides to proceed with air strikes in Iraq".
Indeed, last week the base of Akrotiri in Cyprus was used by british aircraft to transport humanitarian assistance in northern Iraq and several reconnaissance missions.
However, Mr. Casoulides told Sky News that Britain should discuss with the Cypriot Foreign Ministry before undertaking air strikes against jihadists, who have sowed death and terror in Iraq.
However, as he noted: "I am sure that we will not oppose the use of british bases for any military operation carried out against a terrorist organization, such as the Islamic State", the worst of its kind we have ever seen".
Cypriot Foreign Minister did, indeed, spoke of a "real threat", stressing that all the neighboring countries are at risk.
"We believe that Cyprus is also at risk", he said, adding that the rise of jihadists in Syria has alarmed the surrounding area.
However, referring to the base of Akrotiri, Sky News also points out that it is 150 miles from the Syrian coast, which -as it is noted- "means that the island is of vital strategic importance for current activities".
It is note that the British Prime Minister, David Cameron, said that his country will use its military skills to deal with extremists in northern Iraq and Syria, reassuring however the people that he will not drag Britain in another war in Iraq.