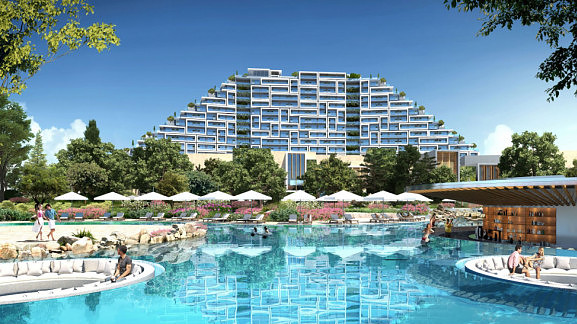 A unique casino that will be called "City of Dreams Mediterranean" is to begin operating in Cyprus by 2021.
The integrated casino resort is expected, according to calculations, to contribute €700 million annually to the country's economy, based on what Joint Venture Integrated Casino Resorts Cyprus (ICRC) said on Tuesday, January 9.
It is being built in Limassol.
The ICRC, "composed of Melco Resorts & Entertainment ("Melco") and The Cyprus Phassouri (Zakaki) Limited (member of the CNS Group) presented the finalised plan on Cyprus' first integrated casino resort during an event held at the presidential palace.
The project is expected to be completed by 2021 and will cost €550 million", CNA wrote…/IBNA