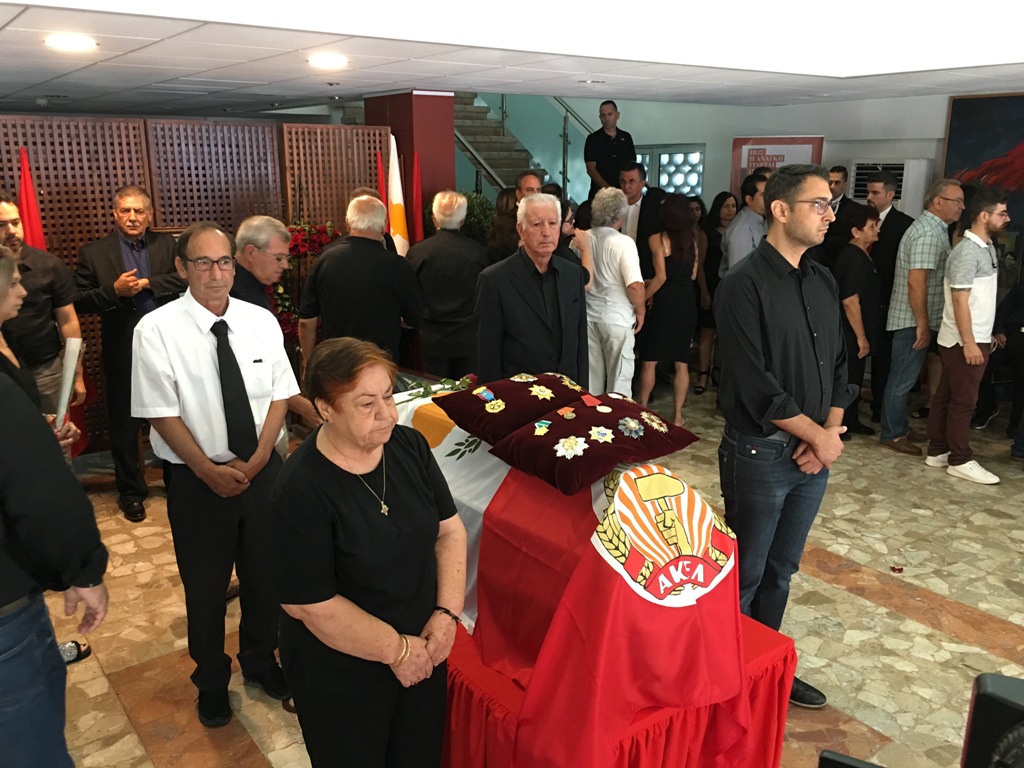 Meeting of Tsipras-Anastasiades just before the funeral of the former President of Cyprus
By Michalis Michael
With heavy heart, Cyprus bids farewell to its former President of the Republic Demetris Christofias, who passed away last week. A large number of political figures from across Europe are expected to visit Cyprus, while the funeral is scheduled for this afternoon. Among them are the Prime Minister of Greece Alexis Tsipras, who will have a brief meeting with Cypriot President Nicos Anastasiades shortly before the funeral, as well as with Mr. Koumoutsakos, who will represent New Democracy. Populous will be the delegation of the Greek Communist Party (KKE), led by Mr. Dimitris Koutsoubas, while on the part of the EU's and member-countries' Left, representatives are expected in Cyprus.
The simple people say goodbye to Demetris
The body of former President of the Republic of Cyprus has since yesterday lied in state for the public, while books of condolence have been opened in both AKEL and the Presidential Palace. Thousands of ordinary people went to the Pancyprian Federation of Labour (PEO) to bid farewell to their Demetris, a friend, a refugee from Dhikomos who remained deeply humane despite having achieved all levels of state of the Republic of Cyprus.
After all, this feature, the humanism that always distinguished him, was what almost all the Cypriot political parties noted in the brief condolence statements they issued. An honour guard from the executives of AKEL, which is alternating at regular intervals, has been placed around the body of Demetris Christofias.
On the coffin, covered by the flag of Cyprus and AKEL, medals and honorary distinctions received by the leader of the Left, former Speaker of the House and former President of the Republic have been placed. Olive trees have been placed in the premises, symbolizing Cyprus and peace. Former Turkish Cypriot leader Mehmet Ali Talat will attend the funeral of the former President of the Republic, while other Turkish Cypriot politicians and party leaders will also be present. The president of PTK, Tufan Erhuman will be head of a delegation of his party, who will attend the funeral service in the church, while the president of KKD, Cemal Ozyigit, the president of KEK, Izet Iztzian and the secretary of the KNK, Murat Kanatli will also be present./ibna