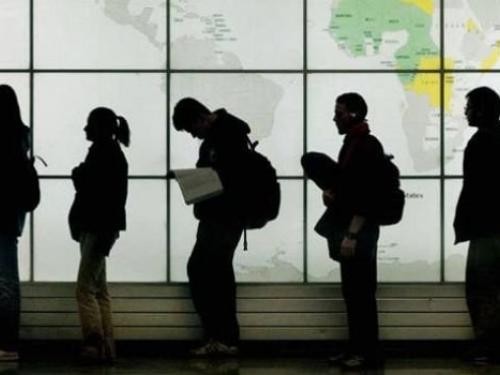 By Christos Meliopoulos
The disbursement of the first tranche of the first instalment of the bailout loan for Cyprus has been approved by the Board of Directors of the European Stability Mechanism (ESM). €2 billion will go some way towards alleviating the dire needs and covering responsibilities of the Nicosia government, with another €1 billion set to be transferred before 30th June.
After a tumultuous few weeks the hot money provides the administration with a reason to let out a sigh of relief; but up to there. The latest data on the unemployed quickly bring home the grim reality.
People out of work have long exceeded 45,000 and the queues at the Communal Distributions centres all over Cyprus grow longer. Moreover, according to a pan-European survey on behalf of the European Agency for Safety and Health at Work, 51% of Cypriots describe 'work-related stress' in their workplace (meaning mainly insecurity over their employment future), as "very common"; a percentage three times higher than the European average. Add to that a further 37% that talked of "fairly common" stress over their jobs.
The bet for the Cypriot government is to come up with ways to curb the rise of unemployment, otherwise the spectre of the Greek and Spanish dilapidated social fabric looms threateningly. New growth engines are of the utmost importance in this respect and so is finding them. Tourism, shipping, energy, light manufacturing, agricultural products processing, technology expertise, educational, legal and even business services could prove to be such engines.
Lest we forget, the decision to release the first money for Cyprus also means the European partners have been satisfied with the island's progress in tackling money laundering allegations. That's just a few weeks after claims of irregularities worthy of punitive bail-ins and austerity measures, which seems to prove that to a large extent the whole affair was a red herring. The exaggeration of these irregularities was exposed by the new Moneyval expert audit along with Deloitte's one that gave the all-clear – well, almost the all-clear with small gaps in regulation requiring rather limited correctional action.