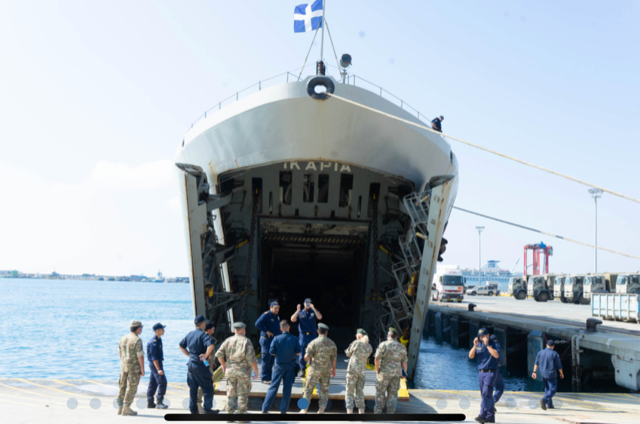 The aid collected from the campaign in support of the Lebanese people, coordinated by the Office of the Commissioner for Volunteering and NGOs, in cooperation with the Ministry of Foreign Affairs of the Republic of Cyprus, was loaded today on ships. The aid was transferred to the Port of Limassol with the contribution of the National Guard and with the help of the Civil Defense.
Around 70 tons of dry food were transported to the Port of Limassol, which have been collected from the contribution of citizens, municipalities, communities, private entities, companies and enterprises, as well as non-governmental organizations.
In addition to dry food items, medical equipment, generators and other items have also been collected.
All items have been loaded on the barge of the Greek Navy "IKARIA", which will unload them tomorrow morning in Lebanon.
It is reminded that the items are collected based on the real needs on the ground, and comprise: cans (of all kinds), cereals, nuts and crackers, general purpose flour and powdered milk for children.
The dry food collection process will be completed on Friday, August 14, 2020. /ibna