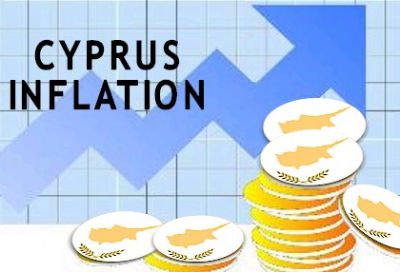 Review Hari Stefanatos
EU's statistical office issued a press release today according to which the annual inflation rate in Cyprus increased in May, although it remained borderline negative (-0.1%). European Union annual inflation was 0.6% in May 2014, dropping from 0.8% in April, while a year earlier the rate was 1.6%.
According to Eurostat, the annual inflation in Eurozone was 0.5% in May 2014, down from 0.7% in April, while a year ago the rate was 1.4%.
The highest annual rates were recorded in Austria (1.5%), Luxembourg (1.4%) and Romania (1.3%), while the biggest negative annual rates were observed in Greece (-2.1%), Bulgaria (-1.8%), Portugal (-0.3%) and Cyprus (-0.1%).
Finally, the largest upward impact to Eurozone's annual inflation came from tobacco and restaurants & cafés (+0.08 percentage points each) and electricity (+0.07 pp), while vegetables (-0.13 pp), telecommunications (-0.11 pp) and fruit (-0.07 pp) had the biggest downward impact.
(Source: CNA)