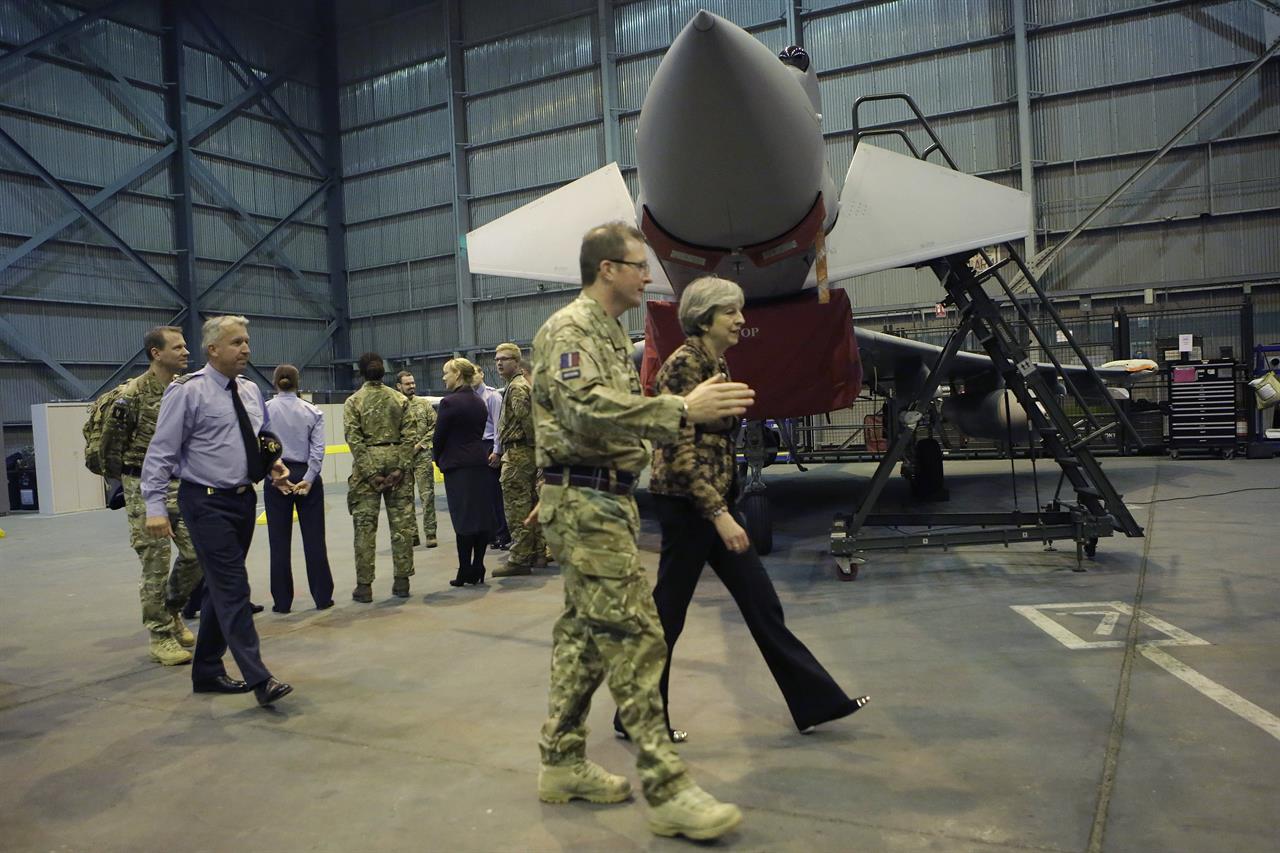 The agreement between the UK and Cyprus on the function of the British military bases on the Mediterranean island after Brexit, announced by Prime Minister May this week, has put to rest a potential headache for London in its pursue of a full Withdrawal Agreement with the EU.
Although the similar negotiations with the Spanish government about Gibraltar were more often cited as a cause of concern for HM Government, there were nevertheless voices that demanded a renegotiation or at least a clarification of the whole legal status of the British bases in Akrotiri and Dhekelia.
From the beginning of the direct talks between Nicosia and London, however, it was made clear that the scope of the exercise was much more limited. The stated goal was to secure that Brexit will not disrupt the everyday lives of people – Cypriot and therefore EU nationals in their majority – living and working within the bases' areas.
The announcement by the UK Prime Minister was not accompanied by any details of the content of the agreement. Whitehall sources have said that what has been agreed will become known once the Withdrawal Agreement has been finalised, as "nothing is agreed until everything has been agreed."
A diplomatic source in London went a bit further, commenting that "more or less one could say that things will keep on functioning as they are now; this was the aim and that is what has been achieved".
Retaining the current status would mean that the British bases' areas would carry on effectively constituting an EU customs territory, meaning they will be treated as territory of Cyprus for customs, VAT and excise purposes. The acquis communautaire in this regard will keep being applied through and by the Republic of Cyprus, a full EU member state.
In general, it is believed the reached agreement is in line with the provisions of Protocol 3 of the Act of Succession of Cyprus to the EU. The protocol details certain exemptions to the declaration of the UK at the time of its accession to the then (1973) European Economic Community that the 1957 Treaty of Rome would not apply to the territory of the Bases, and that as a result, the Bases would not constitute EU territory nor would they be subject to the EU acquis communautaire….. / IBNA
Main Photo (File): British PM Theresa May with troops serving at RAF Akrotiri, Cyprus, in December 2017