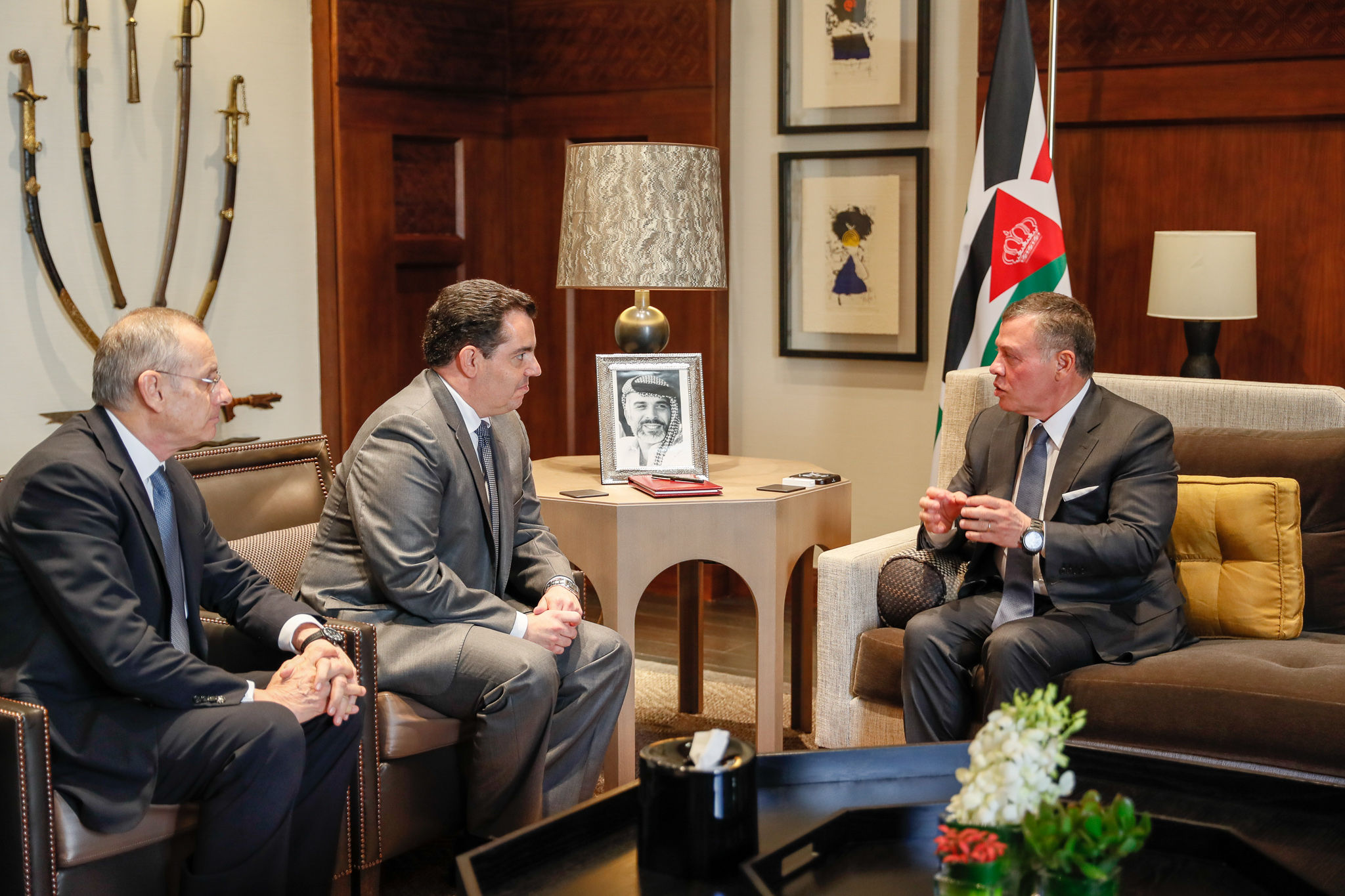 The Minister of Defence, Mr Christoforos Fokaides, concluded today his official visit to Jordan. Minister Fokaides' visit is the first official visit of a Cypriot Defence Minister to Jordan.
Mr Fokaides was received by the King Abdullah of Jordan, while he also met with the Chairman of the Joint Chiefs of Staff of the Jordanian Armed Forces, Lieutenant General Mahmoud A. Freihat, the Director of General Intelligence Department, Major General Adnan Al-Junci, as well as Prince Faisal bin Al-Hussein.
In the framework of the visit, a Memorandum of Understanding on Defence and Military Cooperation was signed, while the appointment of a Military Attaché of the Republic of Cyprus to Amman was announced, who will be appointed in Cairo as well.
Issues in the agenda included, inter alia, the bilateral relations, the regional security environment and the threat of terrorism, as well as the migration humanitarian crisis, which is caused mainly by the Syrian conflict and has especially influenced Jordan.
Minister Fokaides, during the meeting with King Abdullah, conveyed the will of the Republic of Cyprus to actively support the efforts of Jordan in addressing both the migration crisis and the threat of terrorism. King Abdullah thanked the Republic of Cyprus for providing military equipment, in the framework of Jordan's international initiative, known as "Aqaba Process", to counter-terrorism.
At the same time, Cyprus decided to offer the amount of 2.3 million –its proportion in the context of the financial aid of the European Union towards Turkey for the refugee problem-, instead to Turkey, to Jordan and Lebanon. The King of Jordan expressed its special gratitude to President Anastasiades for the support of Cyprus to his country in the context of the European Union and praised the brotherly relations between the two countries.
The Minister of Defence highlighted the great importance of Jordan as regard security in the region and its crucial role in the Arab World, especially regarding the Middle East Peace Process, and underlined the need for cooperation of all moderate Governments of the region, so as to effectively address terrorism and new asymmetric threats. He also expressed the need for the conditions to be created that will allow the steady transition of the region from an unstable zone of problems, threats and divisions into a region of peace, stability and development.
Minister Fokaides, during his meeting, had also the opportunity to brief his interlocutors on the recent developments on the Cyprus problem and the efforts made by the President of the Republic to reach a solution to the problem.
The Minister of Defence, who is accompanied by officials of the Ministry of Defence and the Permanent Secretary and officials of the Ministry of Foreign Affairs, returns to Cyprus today./IBNA
Photos: pio.gov.cy