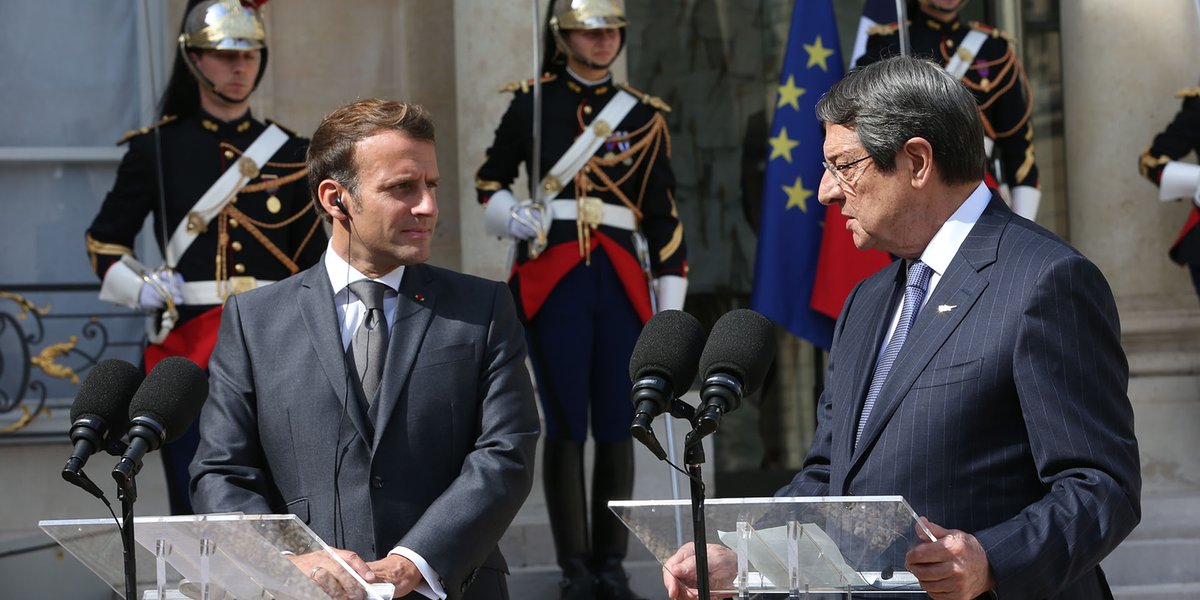 In a written statement, Cypriot Government Spokesman Kyriakos Kousios describes the meeting of the President of the Republic of Cyprus Nicos Anastasiades with the President of France Emmanuel Macron as particularly productive, that took place amidst an excellent and friendly atmosphere.
According to the Government Spokesman, there was a joint reading and evaluation of data and developments in the Eastern Mediterranean between the two Presidents, as well as a shared conclusion that the EU should have a leading and decisive role in the region, and France will work towards this direction.
It was also agreed that the EU should use all available means to secure peace and security to the region.
Kyriakos Kousios noted in his announcement that, in addition to defense and security, there was a clear political will to strengthen bilateral relations in other areas including Education, Culture, Tourism and Economy.
In addition, it was stressed that France, as the only EU country that is a member of the UN Security Council, should play a leading role in the Cyprus issue.
The latest developments in the EU and the results of the last European Council, during which the Multiannual Financial Framework was discussed, were also examined. The President of the Republic praised the important role of President Macron in reaching an agreement, as well as in the developments in Syria and Libya, and noted the common political approach and evaluation. /ibna