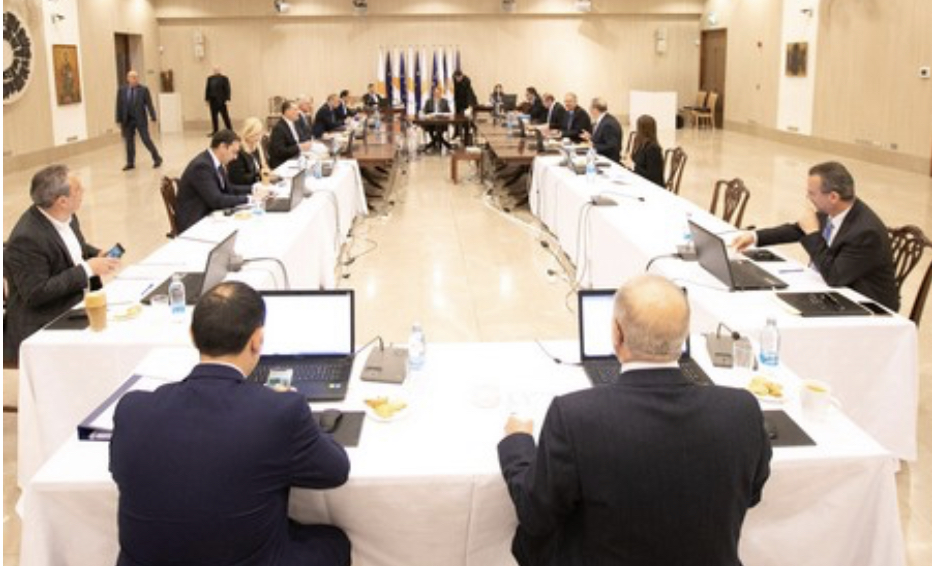 Today, the President of the Republic of Cyprus, Nikos Anastasiadis, made changes in the composition of the members of the Government.
Speaking to reporters at the Presidential Palace, Government Spokesman Kyriakos I. Kousios said that "the President of the Republic, exercising the powers provided to him by the Constitution, has decided to make changes in the composition of the members of the Government:
-Michalis Hadjipantelas is appointed Minister of Health, certified accountant and holder of a degree in Finance. He teaches Economics as a Specialist at the European University.
-Minister of Justice and Public Order is taken over by Stefi Drakou, Lawyer, owner of a Consulting Services company and former General Manager of the Association of Insurance Companies. He was Vice President of the Non-Governmental Organization "Equal Rights Equal Responsibilities" and a member of the bi-communal organization "win and work and talk".
-State Minister of Social Welfare, Anastasia Anthousi, Pharmacist and Senior Health Officer. She has been in charge of the Office of the Minister of Health since 2013.
-Government Representative Marios Pelekanos, Financial Advisor and investment fund manager, with studies in the financial sector. He is the Chairman of the Board of Directors of CLDC and the Organization of Young Scientists of DISY.
– Deputy Government Representative Niovi Parisinou, Head of Public Relations at the Cyprus Chamber of Commerce and Industry, with studies in both Human Resources Management and Public Relations.
Andreas Iosif, a journalist with studies in journalism and European Law, assumes the duties of Press Office Director, while Viktoras Papadopoulos is seconded from the Presidency at the Ministry of Foreign Affairs. He will be responsible for issues related to the International Press and the Enlightenment.
Furthermore, the coordinating actions of the Volunteer Commissioner are expanded with the aim of more active involvement of young people and the wider citizens in political events and he is renamed the Citizen Commissioner.
Panagiotis Sentonas is appointed to the position of Citizen Commissioner.
The assurance and assumption of duties of the new Ministers and Government officials will take place and will take effect from July 1, 2021.
The President of the Republic wishes to express his satisfaction, but also his warm thanks for the creative work done by the outgoing Ministers and his associates.
I am given the opportunity to warmly thank the President of the Republic for the honor of appointing me Government Representative.
Allow me to express the remaining thanks during the handover to the new Government Representative ".
Asked if the announced decisions contained a difference after the initial decisions for the position of Minister of Health, Kyriakos Kousios said that "the announcements, as they have been read, are the decisions of the President of the Republic and I do not want to comment on anything."
Asked about his own future, Kyriakos Kousios said that "my future is that I am leaving the government. I must say that the President offered me a position to remain in government, but I chose to leave. "/Ibna