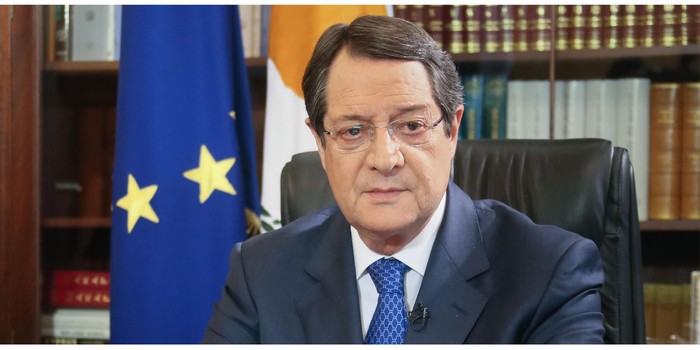 The President of the Republic of Cyprus, Nicos Anastasiades, expressed his dissatisfaction regarding the reports of the Al Jazeera television network and the Cypriot investment program, while the issue will be raised at tomorrow's Council of Ministers.
According to a statement of the Presidency, "the President of the Republic Nicos Anastasiades expresses his regret for what is happening, as a result of the publications of the Al Jazeera television network.
Taking into account the findings of the three-member Committee appointed by the Cabinet and in order to end any unnecessary controversy, but also for an effective and decisive investigation of the exceptional naturalizations given under the Investment Program, the President of the Republic at tomorrow's meeting of the Council will, through the competent Minister, propose to the Attorney General the appointment of a three-member Investigative Committee with terms of reference to be determined by the Attorney General and will cover the period of operation of the Investment Program from 2007 until the date of approval of the new legislative framework by the House of Representatives (July 31, 2020).
As noted in the announcement of the Presidency, the above decision does not in any way affect the powers of the Auditor General deriving from the Constitution to carry out an audit of the Tax Department as to whether the relevant investments were properly taxed./ibna