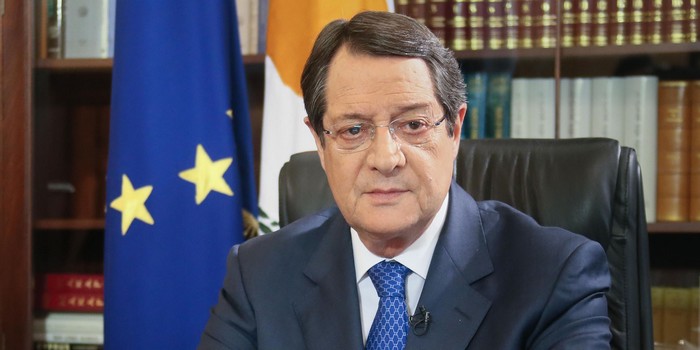 Cypriot President Nicos Anastasiades will be travelling to the Bulgarian capital on Monday, February 24 for a two-day official visit, as this year marks the 60th anniversary of the Cyprus-Bulgaria diplomatic relations.
Nicos Anastasiades' visit comes one month after the official visit Cypriot Foreign Minister Nikos Christodoulides paid on January 24, during which he had a meeting with his counterpart Ekaterina Zaharieva.
The Cypriot President, who is visiting Sofia for the second time during his term, will have contacts with Bulgaria's political and state leadership, while he will also be addressing the business forum comprising Cypriot and Bulgarian businessmen.
Economic, trade and energy co-operation, alongside synergies in tourism, education, sports and culture are on the agenda of bilateral issues while regional issues, the future of Europe, the EU enlargement and developments in the Eastern Mediterranean will also be discussed during the Cypriot President's contacts in Bulgaria.
Particular emphasis will be placed upon economic co-operation, as the January-June 2019 bilateral trade declined by 22.7% compared to the same period in 2018. Both countries seek to develop their bilateral trade through the Business Forum on February 26.
According to the program, Nicos Anastasiades will receive an official welcome from Bulgarian President Rumen Radev, who visited Cyprus in 2017, at the Alexander Nevski Square, where he will lay a wreath at the Unknown Soldier's Monument.
He will then head to the Presidency building where the two Presidents will meet in private, while expanded talks between the delegations of the two countries will follow.
The President of Cyprus and the members of the delegation will visit the Prime Minister's Office, where they will meet with the Bulgarian Prime Minister Boyko Borissov.
The Bulgarian President will hold an official dinner in honor of the President of Cyprus.
On February 26, President Anastasiades will address the Bulgaria-Cyprus Business Forum, which President Radev will also attend and address.
During the Forum, Memoranda of Understanding will be signed between the Cyprus and Bulgaria Chambers of Commerce and Industry, as well as between the Business Associations of the two countries.
Later, President Anastasiades will stop by the Patriarchate, where he will meet with the Patriarch of Sofia and All Bulgaria Neophytos.
Afterwards, the President of the Republic will head to the National Assembly building, where he will meet with the Speaker of the Bulgarian Parliament Tsveta Karayancheva.
Finally, the President of the Republic will inaugurate the photographic exhibition on the 60th anniversary of the Cyprus – Bulgaria Diplomatic Relations, organized by the Press and Information Office, in cooperation with the Embassy of Cyprus in Sofia. The President of Bulgaria will also be present and address the exhibition. /ibna