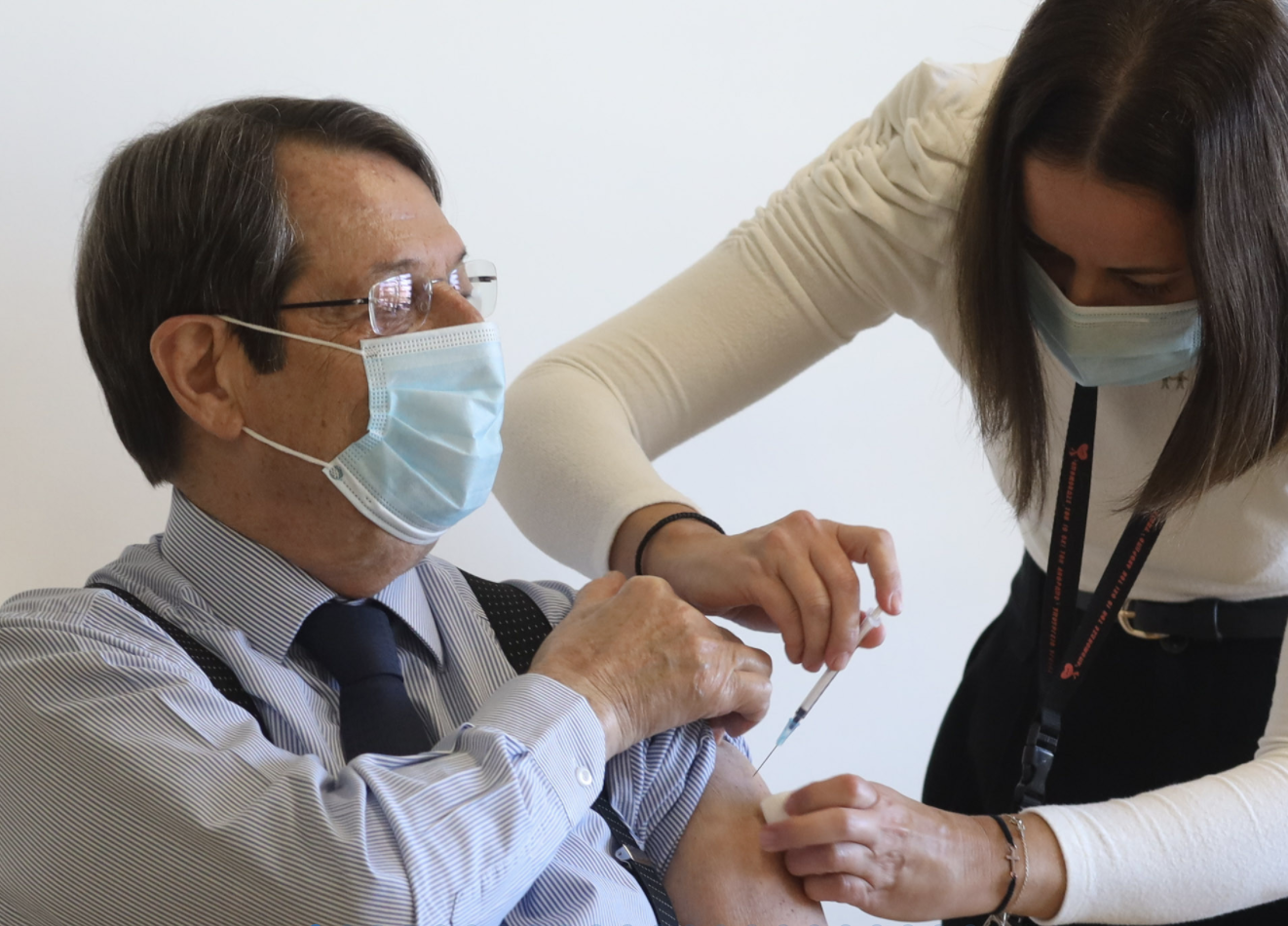 The President of the Republic Nicos Anastasiades went today to the Health Center of Latsia, where he received the second dose of the vaccine against COVID-19.
Afterwards, speaking to journalists, the President of the Republic said that "the bottom line is that this is a shield that I call on everyone to receive and we are working towards this: to have as many vaccines as possible as soon as possible so that by immunizing the population we can get rid of them (the measures) – it does not mean we have to wait immunization of the large percentage required to lift the measures, but to at least have the country's health system under control".
"And it is with great satisfaction that I watch on the one hand the reduced cases, but with the same particular concern the increasing number of patients".
Afterwards, leaving the Latsia Health Center, President Anastasiades told the media that "on the occasion of the second dose of the vaccine, I would like, first and foremost, to thank once again and express my gratitude to the heroes of the front line of every gradient; health workers, and all those that we watch with a burdened, if you will, quite burdened history in terms of hospital admissions, nevertheless stand up and have made our country to be considered one of the most successful in its management.
At the same time, I think and I can not tolerate what is happening, but out of necessity unfortunately, and all those who suffer those who make sacrifices, financial or even concerning their personal freedom.
I want to send a message. A message of patience, courage, but also hope. We are at the stage where the vaccines have started to be received. Of course, we expect that a larger number will give the opportunity, so that we can respond as soon as possible to the immunization of the largest possible part of the population, so that we can relive humane moments"./ibna