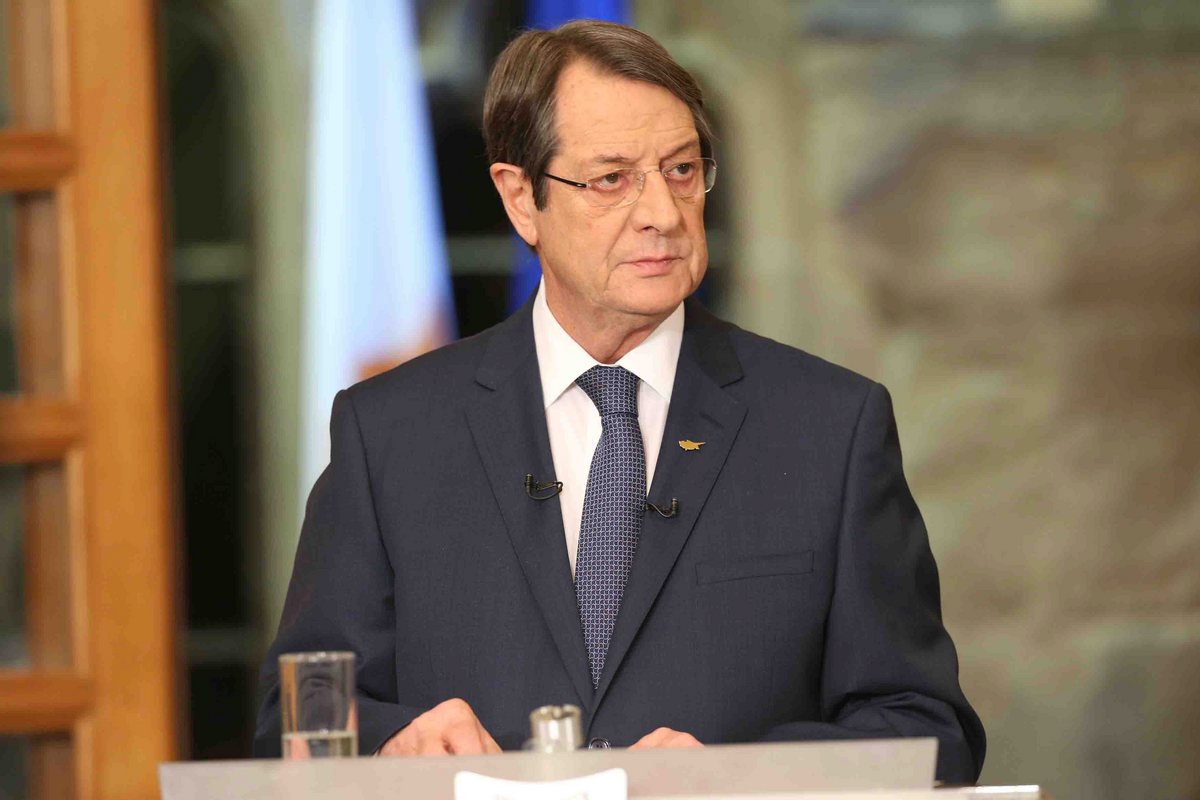 The President of the Republic of Cyprus, Nicos Anastasiades, tried to give answers to his critics, accusing him of corruption in a speech on Thursday, citing an orchestrated attempt by some, through the distortion of facts or with whispers, to create the perception that the President of the Republic is involved in acts of corruption, which he claimed did not correspond to reality.
Referring to the Cyprus Investment Program, President Anastasiades acknowledged the gaps and weaknesses that existed and did not relinquish any political responsibilities of the Government for the supervision and control of the program. He added, however, that the society, with its sound and image, witnessed the persons who exposed Cyprus internationally and who, as he openly stated, were not members of the Government or the ruling party. President Anastasiades underlined the political will that exists for the immediate investigation of all cases and the taking of drastic measures on the one hand to punish those who fraudulently acted and on the other hand to restore the country's credibility internationally.
At the same time, President Anastasiades spoke about a targeted campaign of distortion and manipulation of public opinion, which, as he said, aims to convince the citizens that the President and his Government are corrupt and ostensibly afraid of control.
The President of the Republic also referred to the vote against the state budget, saying that some came to the point – under the pretext of the so-called fight against corruption – to attempt to paralyze and collapse the state, using an independent state official.
Regarding the measures that the Government will take to fight corruption, the President of the Republic said that they will be announced tomorrow and expressed the position that these (measures) is the largest intervention ever made in the Republic of Cyprus and the aim is to create the strongest possible anti-corruption network./ibna