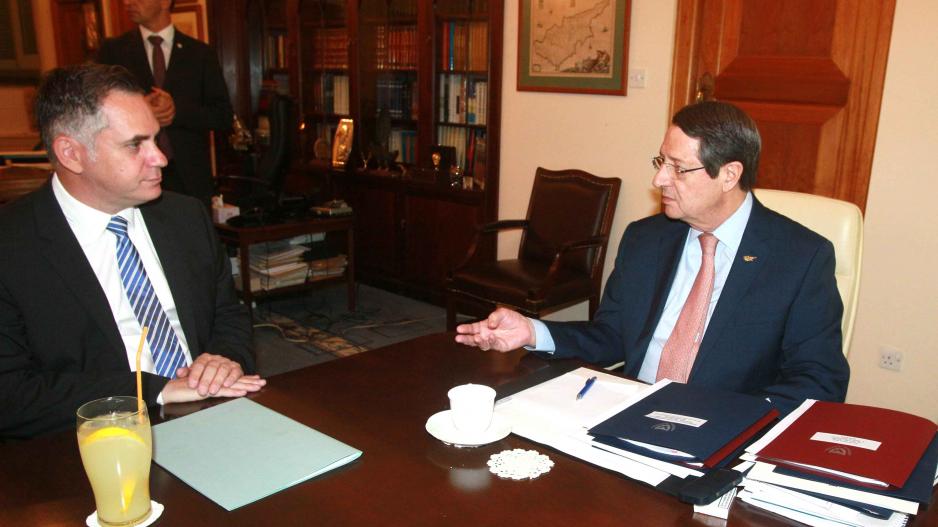 The President of the Republic of Cyprus Nicos Anastasiades responded with a written statement to the letter sent on December 17 by DIKO President Nikolas Papadopoulos, as announced by the Director of the Presidential Press Office Viktoras Papadopoulos.
The President assures that the report of the Kalogirou Committee and the conclusion of the investigative committee will be made public following consultations with the Prosecutor, with the temporary exception of cases for which criminal offenses arise and with full respect for the provisions of the law on data protection.
"In his letter, President Anastasiades provides detailed answers regarding all issues raised by the President of DIKO in his own letter to the President of the Republic, and in particular for the reasons he invoked to vote against the state budget," said Viktoras Papadopoulos.
In the letter, the President of the Republic reiterates inter alia the powers and responsibilities of the Auditor General on the occasion of the issue of naturalizations, but also the insistence of Nikolaos Papadopoulos to hand over the Prosecutor's files and findings which, as he notes, if he ignores, would be a verification of what he is accused of; arrogance and greed.
He also accused the DIKO President of voting against the budget for reasons unrelated to fiscal issues and the economic philosophy of the Government.
Concluding his letter, Nicos Anastasiades states that he is ready to assume his responsibilities, that is, to resign from the position that his people entrusted to him, if he is found to be involved in any case of corruption or illegal act or to have tolerated any action that has damaged or could have damaged the state budget. /ibna