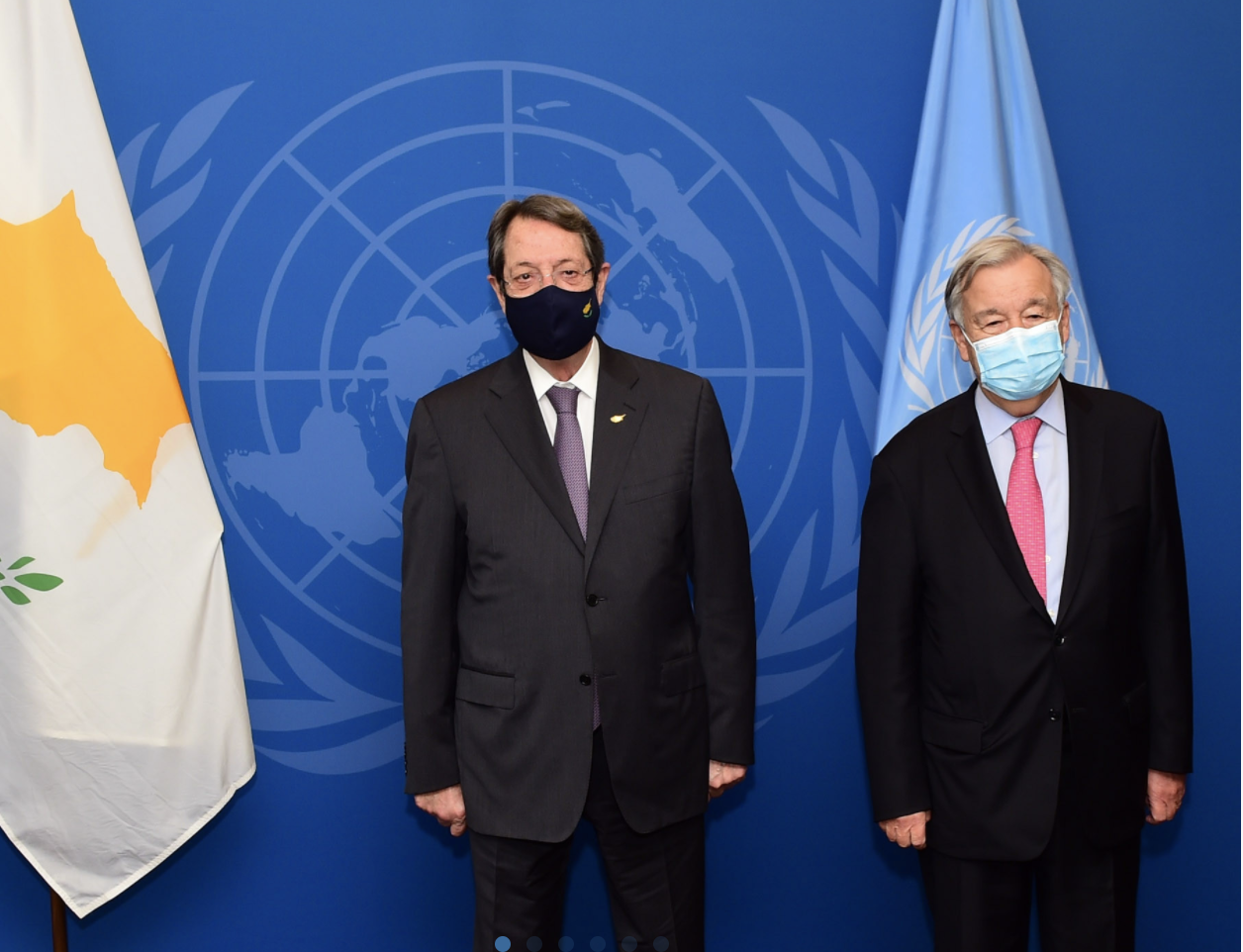 Cyprus President Nicos Anastasiades met yesterday, 21 September, in the afternoon, with the United Nations Secretary-General Antonio GuterresAntonio at the Office of the Secretary-General in New York.
The meeting was also attended by Foreign Minister Nikos Christodoulides, Government Spokesman Marios Pelicanos, Permanent Representative of the Republic to the United Nations Andreas Hadjichrysanthou and the Member of the Diplomatic Office of the President Pantelis Pantelides.
After the meeting, which began at 6pm (New York time) and lasted about 20 minutes, the President of the Republic said in a statement that "the meeting with the Secretary General took place in a creative atmosphere.
We set out the views, the positions and how a creative dialogue could be resumed without preconditions.
I have developed some positions and ideas and we have agreed that the issues related to the Cyprus problem will be discussed during the lunch we will have on the 27th with Mr. Tatar.
Let's hope that everything will go well so that there is a new perspective for Cyprus."
In a post on Twitter, Nicos Anastasiades wrote:
"With the UN Secretary General I developed our positions on launching a creative dialogue on the Cyprus problem, based on the #UNSC decisions. Antonio Guterres developed ideas to facilitate the relaunch of the process. These issues will be raised at the informal trilateral meeting on 27 September."/ibna
Με τον @UN GenSec, ανέπτυξα τις θέσεις μας για δρομολόγηση δημιουργικού διαλόγου για το Κυπριακό, στη βάση των αποφάσεων του #UNSC. Ο @antonioguterres ανέπτυξε ιδέες για διευκόλυνση της επανεκκίνησης της διαδικασίας.Τα θέματα αυτά θα τεθούν στην άτυπη τριμερή στις 27 Σεπτεμβρίου. pic.twitter.com/XUF5CUPhu0

— Nicos Anastasiades (@AnastasiadesCY) September 22, 2021