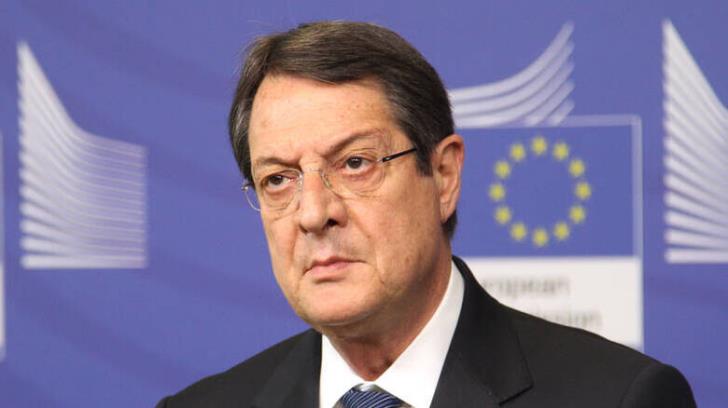 As part of the broader processes carried out by the President of the Republic of Cyprus Nikos Anastasiadis and the Government, after the recent informal meeting in Geneva on the Cyprus issue, President Anastasiadis had this morning, on the sidelines of the extraordinary European Council Summit , in Brussels, meeting with the High Representative of the Union for Foreign Affairs and Security Policy Josep Borrell.
During the meeting, the President of the Republic again expressed strong concern over the unacceptable demands for a two-state solution submitted in writing in Geneva by the Turkish Cypriot leader, with the full support of Turkey, but also for the recent demand of the Turkish side for recognition of the occupation regime as a condition for the continuation of the negotiation process.
At the same time, President Anastasiadis expressed to Josep Borrell his readiness to respond positively, when and if invited by the Secretary General to a new meeting on Cyprus, so that there is common ground for the two sides to enter into a fruitful dialogue, with substantial prospects for a solution.
The President of the Republic stressed the need to continue the negotiation process on the basis of the convergences that have been achieved so far, as the Secretary General points out in the letter dated 26 October 2020, as well as in the Joint Declaration of 25 November 2019 in Berlin states.
He further stressed that the solution must be based on the agreed framework of the Bizonal Bicommunal Federation with political equality, as defined in the relevant United Nations resolutions, and be, of course, compatible with the European acquis.
President Anastasiadis asked the High Representative to convey to the Turkish side the EU position on the need to remain within the agreed framework and UN resolutions and to show the same determination and constructive attitude like our part, for the creating favorable conditions for the resumption of talks to resolve the Cyprus issue.
Finally, the President of the Republic stressed that the positive attitude of Cyprus at the forthcoming European Council in June, during which the Euro-Turkish relations will be discussed, will depend on Turkey's behavior both in the Cyprus issue and on the issue of Varosia, refraining from provocative sea ​​and land operations and the fulfillment of its contractual obligations to the EU and all its Member States. Without the positive attitude of the Turkish side, President Anastasiadis pointed out, it would be impossible to offer a positive agenda to Turkey in the field of Euro-Turkish./ibna