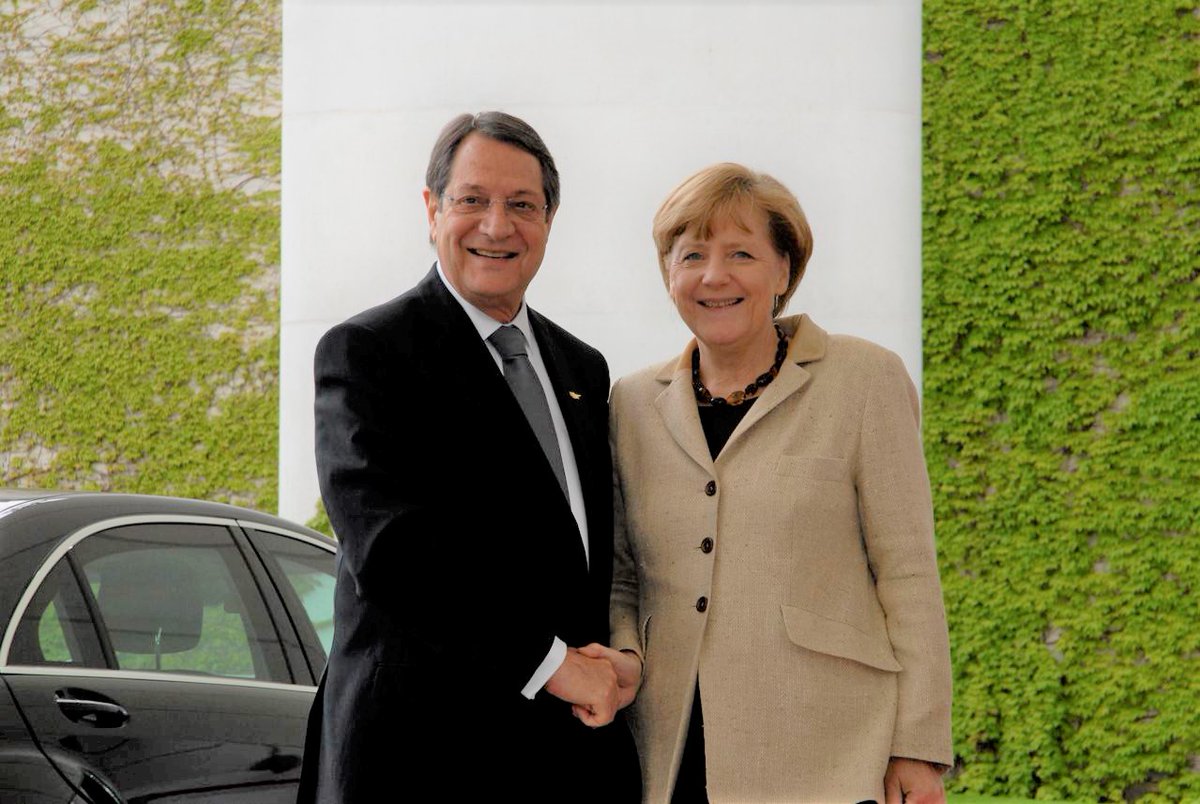 The President of the Republic of Cyprus, Nicos Anastasiades, had a teleconference on Thursday night with the Chancellor of Germany, Angela Merkel.
In his statements to the media, after the teleconference, Anastasiades said that "I had a long but also quite creative conversation with Mrs. Merkel which is part of the briefing and the efforts we make so that with the interventions of friends of Member States to create the prospects, so that the informal five-party meeting will create the conditions that will allow the UN Secretary General to proceed with the substantive dialogue on the Cyprus problem, that is, to convene a new conference on the Cyprus issue".
"I had the opportunity to reiterate my determination to be sufficiently creative in attendance at the five-party informal conference, insisting, of course, that the solution could not go beyond the parameters of the UN resolutions, much less violate the European acquis. We are and will remain, as I explained to her, an EU country, and for that we ask for the EU assistance, so that with its presence it ensures that what will be agreed will be compatible with the European acquis", the President continued.
"At the same time, we had the opportunity to discuss the European Council on March 25-26, where, among the issues to be discussed is Immigration, which definitely affects the population composition of the Republic of Cyprus and especially of the Greek Cypriot community, due to the flow of refugees from Turkey".
"I asked her to convey to the Turkish President, with whom they will have a teleconference tomorrow, that Turkey should stay away from provocations, that it should avoid anything that could affect the status quo in Famagusta, that it should at the same time if it wants a positive agenda to create those conditions which will not ignore any of the Member States and more importantly on the issue of refugee flows to finally take such measures so that they can be stopped, but also to have a significant improvement and to stop this phenomenon".
Merkel expressed readiness to play a role in the effort to avoid any provocative actions on the part of Turkey, while at the same time saying that she was positive in helping so that the EU be present, but also to provide any assistance from a legal point of view or otherwise, so that the sought out solution is the desired one",  Anastasiades concluded./ibna