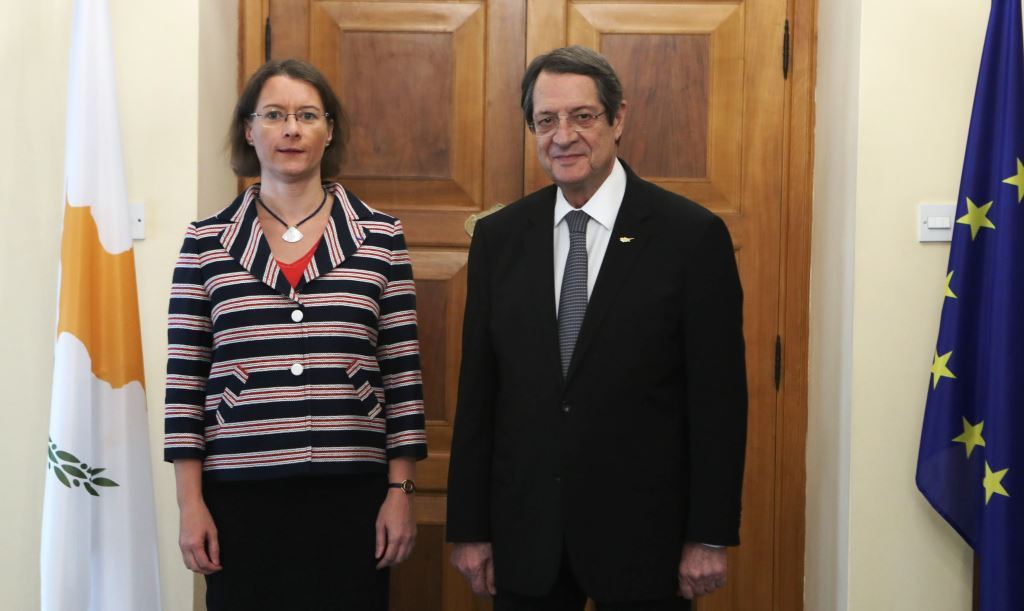 Cypriot President Nicos Anastasiades received on Tuesday, August 25, 2020, at the Presidential Palace, the Ambassador of France to Cyprus Isabelle Dumont, on the occasion of the end of her term.
Speaking to reporters after the meeting, Isabelle Dumont, among others, said the Mediterranean should be a region of co-operation where all states in the region should work together at all levels.
It is now a region of tension and that is why the EU must have a greater presence in the Eastern Mediterranean for the sake of peace, she said.
When asked, the French Ambassador said that we are concerned about the behavior of Turkey in the region, noting that France is present in the Eastern Mediterranean.
She added that a French frigate has a constant presence in the Eastern Mediterranean region and that, as she said, it will probably continue.
This, she pointed out, is in everyone's interest, because the purpose of France's presence in the region is to avoid conflicts, but also in terms of respect for international law. She added that this was a message to all countries that rising tensions should not take place and are not something France is pursuing. /ibna