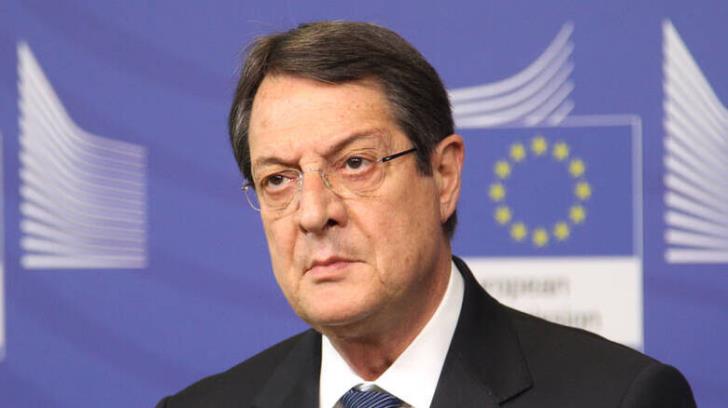 Cypriot President Nicos Anastasiades will travel to Brussels on Thursday, where he will attend the European Council Summit.
The work of the European Council, to take place on 17 and 18 July, will revolve around the Multiannual Financial Framework 2021-2027 and the Recovery Plan.
The President of the Republic is also expected to raise at the Council the issue of Turkey's illegal actions against the Republic of Cyprus and its sovereign rights.
On the occasion of the Summit, President Anastasiades will also have a private meeting with German Chancellor Angela Merkel and representatives of European institutions.
Besides, tomorrow, the President of the Republic will participate in the Summit of the European People's Party, which precedes the EC Summit.
President of Cyprus will be accompanied in Brussels by Government Spokesman Kyriakos Kousios, Director General of the Directorate General for European Programs, Coordination and Development Theodosis A. Tsiolas, and other officials.
Earlier, Nicos Anastasiades chaired a meeting of the Council of Ministers at the Presidential Palace.
This is the first meeting of the Council of Ministers under its new composition. A moment of silence was observed at the beginning of the session in memory of the victims of the coup and the Turkish invasion. /ibna