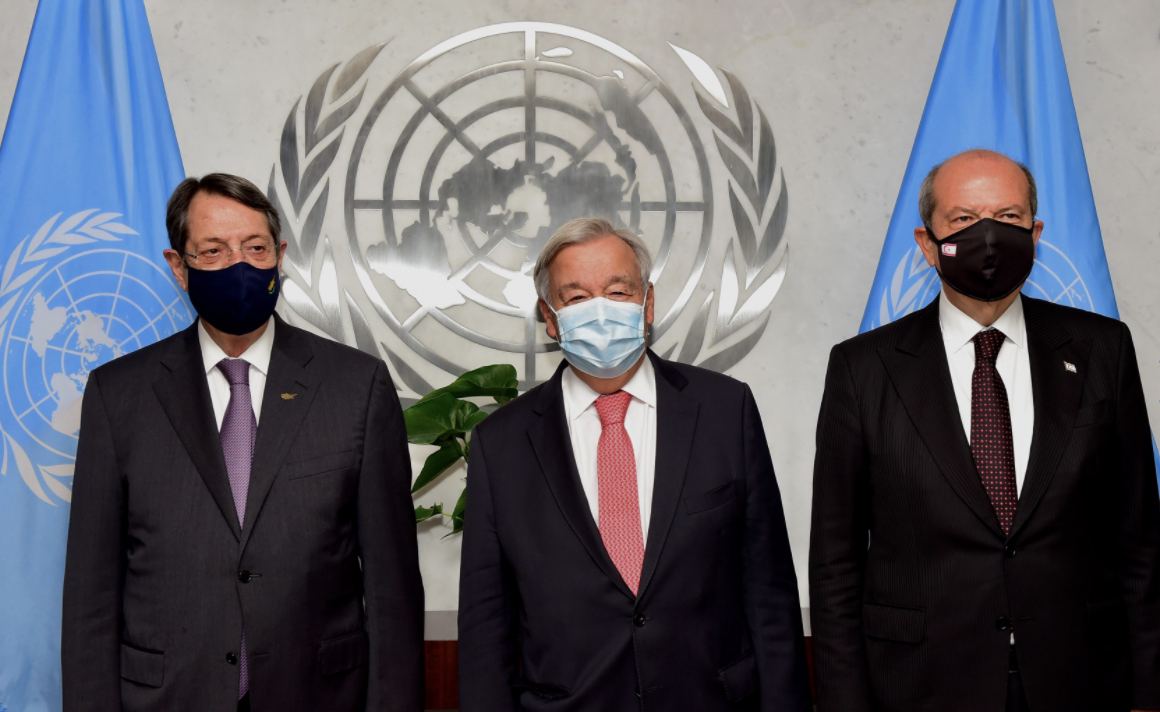 The President of the Republic of Cyprus Nicos Anastasiades attended on Monday at 13:15 (New York time) a lunch with UN Secretary General Antonio Guterres and the leader of the Turkish Cypriot community Ersin Tatar at the UN offices in New York. The informal meeting, in the form of a lunch, concluded at 15:30.
After the lunch, the President of the Republic of Cyprus told to the media that "it was, I must say, a creative meeting. Certainly differences were noted. Mr. Tatar elaborated on the positions on sovereign equality and on two independent states, and of course I elaborated on our position which is fully consistent with the UN resolutions, the mandate of the Secretary General based on the resolutions, and we elaborated on various ways how we move forward in order to overcome the deadlocks, but also to create prospects for the resumption of a creative dialogue,
Details, you understand, cannot be given, but what I want to stress is that we did not fail to point out everything that needed to be pointed out in order to create the right perceptions of what is being heard from the other side, but at the same time to be creative in the way forward.
The SG seems to be moving towards the appointment of a special envoy to explore confidence-building measures, but also the possibility of finding common ground for a future perspective of resuming the dialogue. A statement to this effect will be issued tomorrow by the UN, by the Office of the Secretary General, after consultation with both sides".
Asked whether the UN Secretary General referred to a specific person in connection with the appointment of his special envoy, the President replied in the negative.
Asked if there would be another meeting between him and the SG and Mr. Tatar, President Anastasiades said "no at the moment, we have not agreed (on that)."
Asked how the UN Secretary General and Mr Tatar received the President's proposal to return to the 1960s Constitution, President Anastasiades said "the Secretary General is not to comment positively or negatively. What he is holding back is anything that can be an incentive to bring the two communities together. Mr. Tatar maintains his own positions and therefore, in the ears of the unhearing".
Earlier, coming to the informal meeting, Nicos Anastasiades made statements where he noted that "we hope for a solution of a bizonal, bicommunal federation on the basis of the UNSC resolutions"
Asked by a Turkish journalist if he is open to a two-state solution, he said "no. We hope for a solution of a bizonal, bicommunal federation on the basis of the UN Security Council resolutions, all the resolutions."
President Anastasiades was accompanied to the UN building by Negotiator Andreas Mavroyiannis./ibna