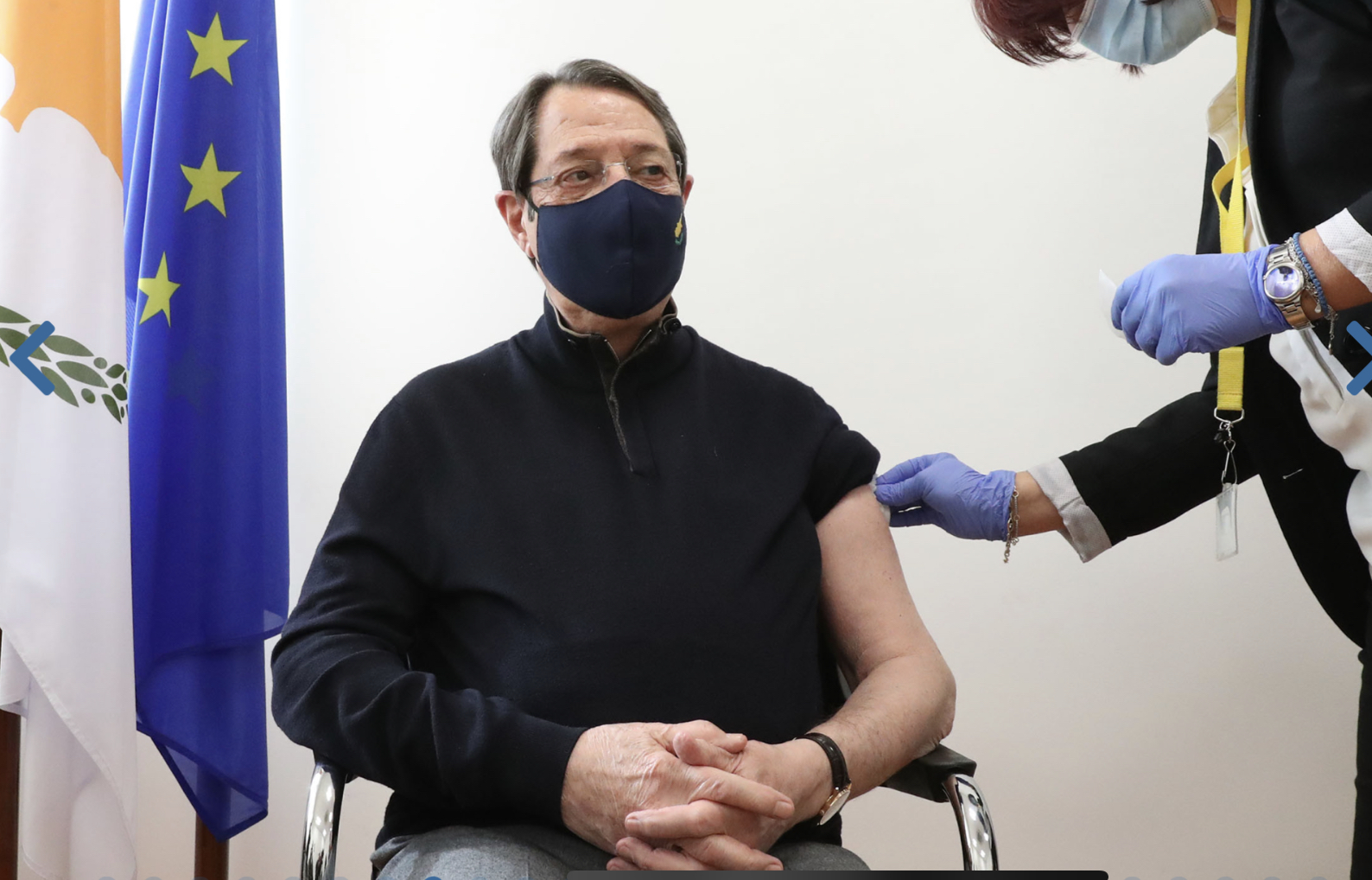 The vaccine against coronavirus is a gift of life, said today, the President of the Republic of Cyprus Nicos Anastasiades, who was vaccinated today against COVID-19, at the Health Center in Latsia.
Leaving the Health Center, the President of the Republic, when asked what gift they gave him after the vaccine, he answered the "gift of life".
He went on to say that "what I want to say today is how happy I feel because the hope is really born of dealing with a pandemic that turned everyone upside down – lives were lost, jobs were lost, I fully understand how much people have suffered and are still suffering.
And it is here that I want, first, to thank the scientists for the discovery, to thank the doctors, the nurses, all those who stood in the front line to make us endure – and all the people for their sacrifices of course – and to get to the point today where the countdown begins. The countdown that will eventually lead to the defeat of the so-called invisible enemy.
There is, however, a distance to the final victory. Citizens need to continue.
And I'm making a warm appeal: to observe the hygiene measures, to observe the measures that with a lot of dissatisfaction, a lot of pain the Government takes. I know how much people suffer, I know how much they feel that their freedoms are being violated, I feel it.
At the same time I want to make an appeal to those who have doubts or concerns about the vaccine. There is no disease that is not treated with medication or a disease that is not treated with a vaccine. I do not think there has ever been such a reaction as is observed today. It is the right of everyone, of course, to believe what they want and to decide with free will whether they will be vaccinated or not.
But what I am calling for is for there to be real solidarity between us. It is the vaccine that will protect us, it is the vaccine that will strengthen not just hope, but the right to life.
Thank you very much. I wish everyone that these will be the last days, the last months we are being tested. 2021 should finally be the restart of a new life or a new path to real life, as we had lived it for so many years".
Asked if the corresponding vaccines have been sent to the Turkish Cypriot community, the President of the Republic said that "we have ordered, in the arrangements made, to cover the entire population of the Republic of Cyprus, either Greek Cypriots or Turkish Cypriots. The Technical Committee for Health is in consultation. It is a matter of the necessary infrastructure that must exist in the occupied part of our country, so that the Turkish Cypriots can be supplied with the appropriate vaccines".
Vaccinations for COVID-19 in Cyprus started on Sunday, December 27, with the first vaccinated being 84-year-old Andreas Raounas, 88-year-old Panagiota Loizou-Fylaktou, residences of the Nicosia Retirement Home, as well as the Director of Malathros Athos Matsa. Shortly afterwards, the first health workers, a doctor and a nurse, were vaccinated at the Reference Hospital in Paralimni./ibna