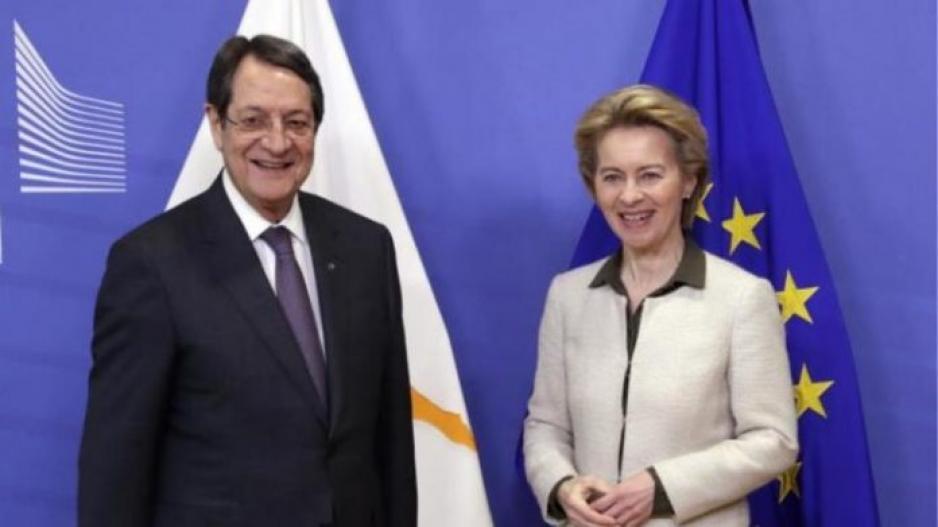 Today, Cypriot President Nicos Anastasiades had a telephone conversation with the President of the European Commission Ursula von der Leyen.
During their talks, ahead of the forthcoming European Council, the two interlocutors tapped on the EU's Multiannual Fiscal Framework and the EU's Recovery Plan, in the context of efforts to reach an agreement as soon as possible on the European Commission's proposal.
The President of the Republic of Cyprus presented to the President of the European Commission in detail the positions and demands of Cyprus, emphasizing his commitment to reaching an agreement.
Finally, Nicos Anastasiades briefed Ursula Von der Leyen on Ankara's ongoing illegal activity in the Cypriot maritime zones, as well as on the ongoing provocations and violations of the sovereign rights of the Republic of Cyprus, noting that the EU must be adopt a strict and decisive stance against Turkey, safeguarding the interests of the EU itself and its Member States. /ibna