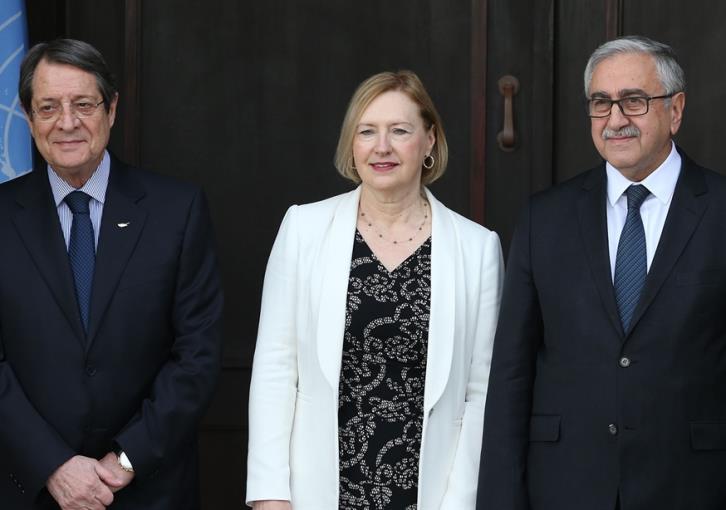 The President of the Republic of Cyprus Nicos Anastasiades contacted Ersin Tatar by phone to express his congratulations for his emergence as the leader of the Turkish Cypriot community.
At the same time, the President of the Republic proposed to Ersin Tatar to meet as soon as possible for a first acquaintance and contact, something that Tatar accepted.
Afterwards, the President of the Republic contacted the Special Representative of the UN Secretary General in Cyprus, Ms. Elizabeth Spehar, briefing her on the intention of the two leaders to meet, with the Special Representative pledging to proceed with the necessary arrangements for this purpose at the UN House in Nicosia.
The President of the Republic then telephoned the outgoing Turkish Cypriot leader Mustafa Akinci, whom he thanked for their cooperation to date.
President Anastasiades assured Mustafa Akinci that they would remain in touch and noted that he was looking forward to his assistance in the efforts to resolve the Cyprus issue, with Mustafa Akinci confirming that he would always remain available to the two leaders in their efforts in this matter, as well as for the prevalence of peace, stability and prosperity in the country.
Finally, the President of the Republic wished Mustafa Akinci happiness for himself and his family, and all the best for his further progress. /ibna