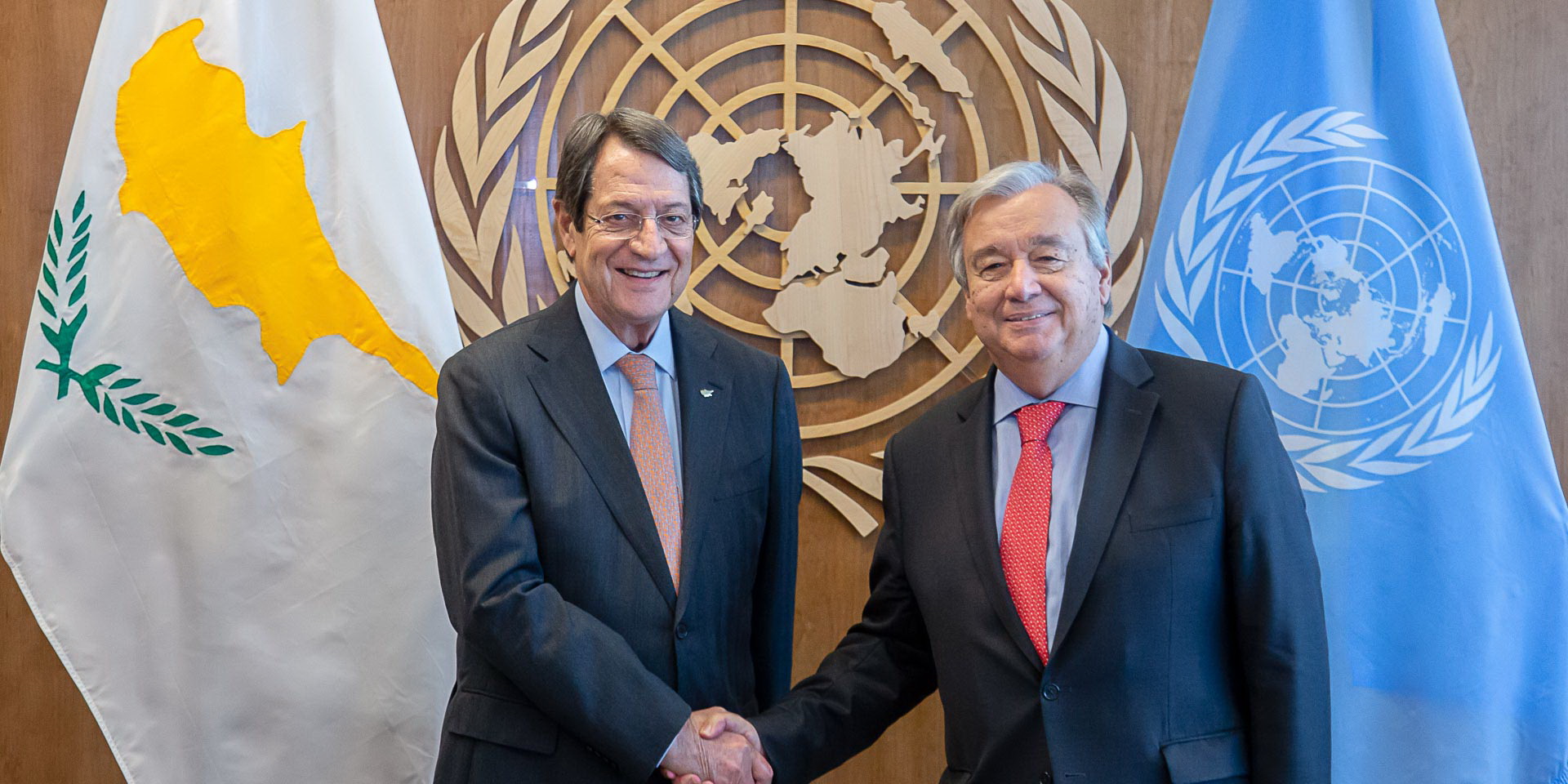 Late last night, the President of the Republic of Cyprus, Nicos Anastasiades, had a telephone conversation with the Secretary General of the United Nations Antonio Guterres with whom, among other things, he discussed the issue of Turkish threats to open the enclosed city of Varosha under occupation.
During their conversation, Nicos Anastasiades underlined the very serious dangers such a move entails, which is in stark contrast to the relevant UN Security Council (UNSC) resolutions and will have a very negative impact on efforts to restart the talks from where they were left in Crans Montana.
The President of the Republic of Cyprus noted that these intentions by Turkey in relation to Varosha, as well as her general provocative stance within the Cypriot EEZ, clearly fall within the plan promoted by Ankara to abandon the agreed solution base, as provided by the Summit agreements and the relevant resolutions of the Security Council, and promote a solution which will be the end of any chances for a substantial reunification of Cyprus. In this context, the President requested the intervention of the Secretary-General of the United Nations and reiterated his proposal for the establishment of a bi-communal commission to prepare a study on the reconstruction of the city and the resettlement of legal residents in the enclosed city, which could become an effective confidence-building measure that would strengthen the efforts to resume negotiations and resolve the Cyprus issue.
Finally, Nicos Anastasiades reiterated his readiness and commitment to resume substantive negotiations from where the were left in Crans Montana and in the context of the common understanding reached on November 25, 2019 in Berlin, in a proper environment that will be supportive and reinforcing in the context of reaching a solution.
The Secretary-General of the United Nations listened carefully to the President of the Republic of Cyprus and assured him that he would take appropriate actions within the provisions of the United Nations Security Council resolutions. /ibna