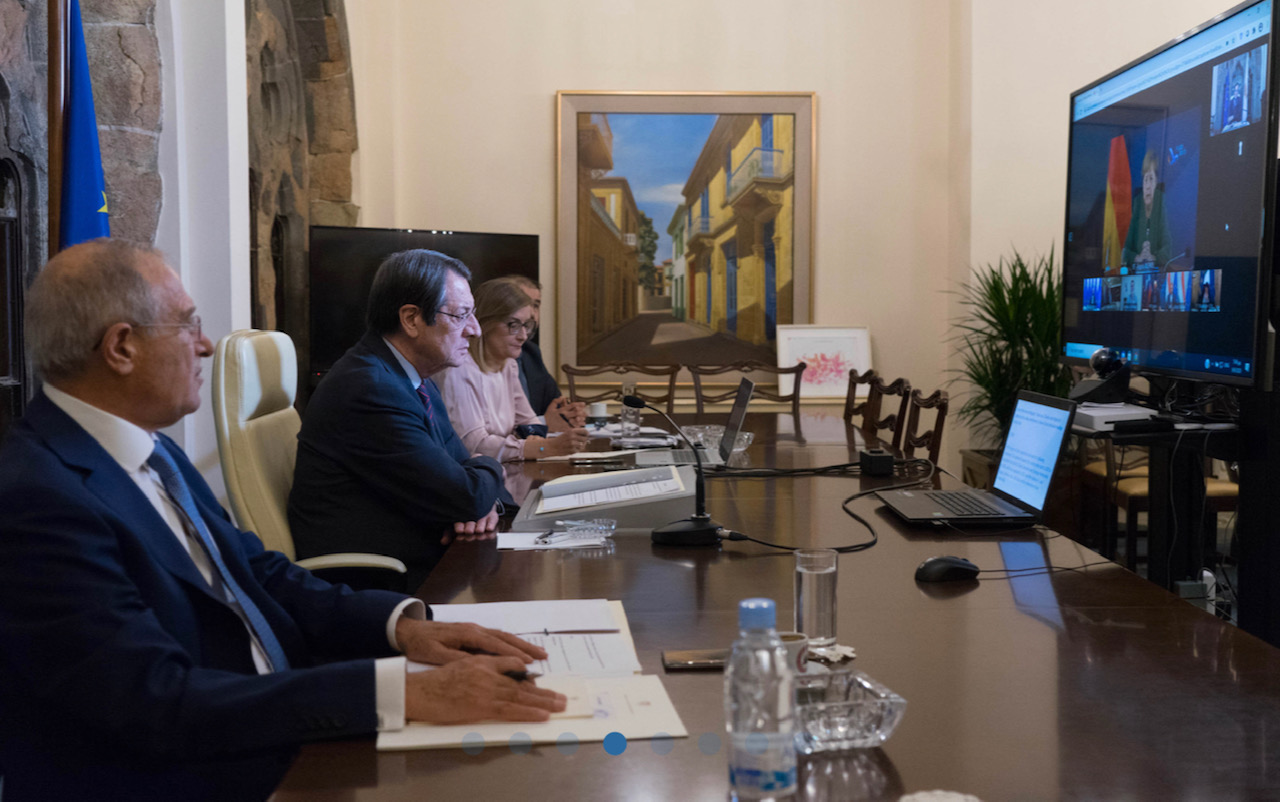 Cypriot President Nicos Anastasiades attended last night a virtual meeting with the President of the European Council Charles Michel, the Chancellor of Germany Angela Merkel and leaders of other EU Member States, at Michel's initiative for preparatory talks with groups of EU member states, in view of the European Council Summit to be held in Brussels on 24-25 September. The summit will focus on the Eastern Mediterranean and EU-Turkey relations.
The President of the Republic referred extensively to the Turkish provocations and illegal actions in the Eastern Mediterranean region and the Cypriot EEZ, emphasizing that in no case should the importance of the situation as a result of the Turkish aggression be diminished and that the the EU must translate the expression of solidarity into decisive action.
He pointed out that the diplomatic efforts of the Union, unfortunately, had not bore any fruitful results. The President of the Republic stressed that due attention should be paid to the situation in the Eastern Mediterranean and immediate decisive actions should be taken to convey a strong message to Turkey that the EU remains united in dealing with its illegal actions.
"We must not allow the sovereign rights and sovereignty of Member States to continue to be jeopardized. We have an obligation to support the principles and values ​​of the EU", the President of the Republic underlined. /ibna