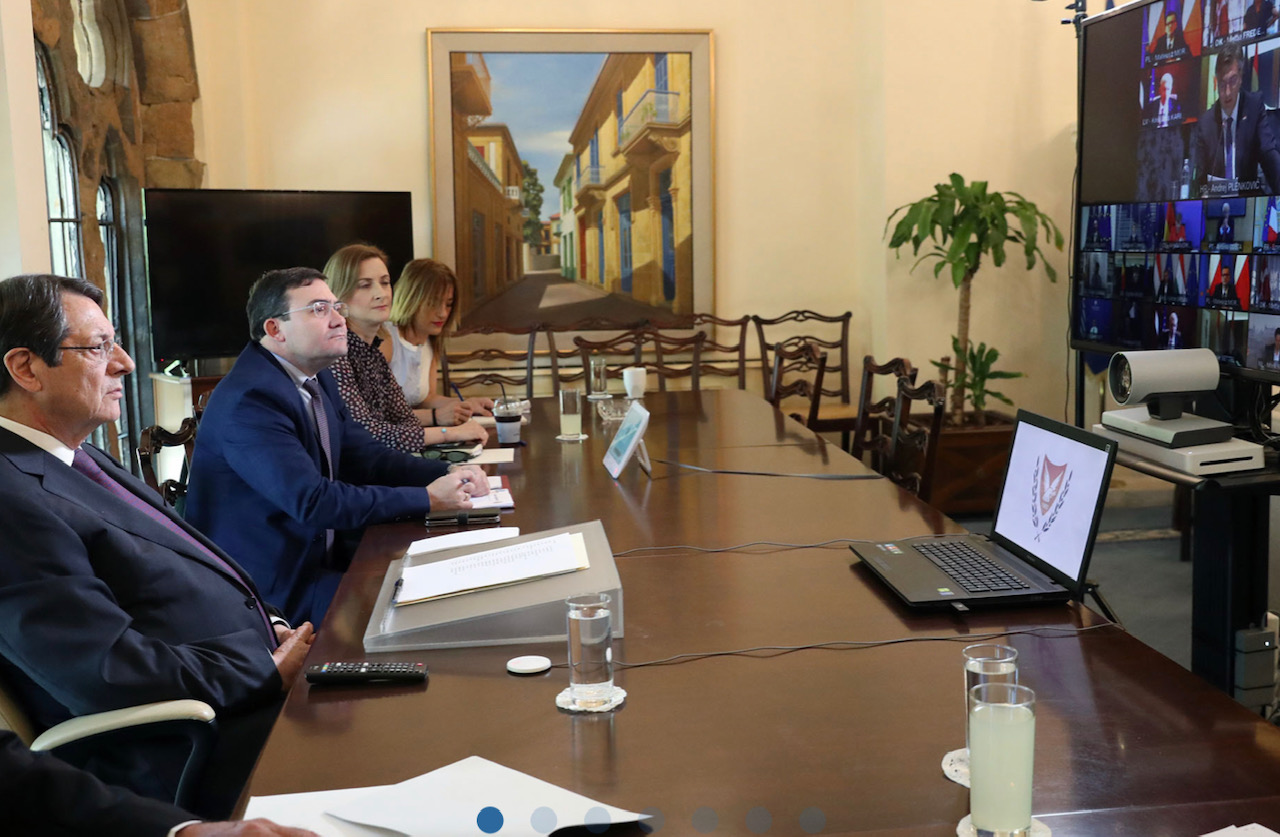 Cypriot President Nicos Anastasiades participated today in a scheduled Summit of the European Council held online.
The main topic of discussion was the European Commission's proposal for the new Multiannual Financial Framework for 2021-2027, which includes the proposed Recovery Plan aimed at supporting Member States' economies to address the effects of the pandemic, according to a written statement by Government Spokesman Kyriakos Kousios.
The discussion on the new budget focused on overall growth, the size of key policy areas, the financing of EU priorities, as well as the timing of negotiations, which have varied since the coronavirus outbreak.
Addressing the participants, President Anastasiades thanked the European Commission for its proposal and efforts, expressing his confidence in a positive outcome of the negotiations and stressing the need for an early adoption of the new budget.
He underlined that the final agreement must first meet the expectations of all European citizens and provide the EU with an opportunity to deal effectively with current and future challenges, and stressed the need to exhibit extraordinary solidarity with member states affected by the unprecedented public health crisis.
Specifically, the President of the Republic re-presented the positions and demands of the Republic of Cyprus, analyzing in detail the peculiarities of Cyprus as an island Member-State and the connectivity problems the country is facing.
He also referred to the major challenges tormenting the Cypriot economy at this time and the need for further EU support, as its main sectors, such as tourism and services, have been struck hard by the pandemic.
In relation to European funds, he stressed that these, whether addressed to Member States or to third parties, should be accompanied by clear conditions relating not only to respect for the rule of law, but above all to respect for the sovereignty and sovereign rights of all Member States. /ibna